For centuries Europe has been familiar to the tourists and backpackers majorly to the western region. The reason could be anything like modern culture and deep media coverage; or could it be simply because of roaming around, communicating in English, and having a common currency? A decade ago, many of us don't have any desire to consider Eastern Europe as a great travel destination and because of that majority of the people didn't plan any Eastern Europe tours from India.
Really! What might be the reason behind it?
Lack of knowledge and information, miscommunication is slightly common practice because of the language barrier, but these are few memorable things that create great travel tales later.
Let me tell you one thing, the Eastern Europe tour is not as doubtful or unsafe as you might think. The people are honest and friendly, things are inexpensive compare to other places, it's easy enough to roam around, and explore with amazing history and geographic diversity.
Good News! Things are getting better year on year. In 2019, Eastern Europe reported roughly 1.8 million outbound trips from India, became the most visited European region by Indian travelers (and then the COVID-19 happened!).
This region of Europe is now becoming a hot unconventional destination especially for backpackers, wanderers to solo travelers. Here you will get an opportunity to meet other travelers coming from other parts of the world for the first time; and those small things like meeting locals, catching the bus, grabbing a meal, and buzzing around become more of an adventure.
In this article, I am going to guide you about everything you need to know before your very first trip to Eastern Europe. The reason behind this is not to waste your valuable time on the planning process and miss important things for your journey.
So, are you ready to begin your journey today by start reading this article as a very first step to your actual Eastern Europe wanderlust hitting in real?
Let's Explore!
Which Countries Come Under Eastern Europe?
At present, there are various definitions of Eastern Europe available, but they are not correctly defined, and are too general, or are not updated. For me, Eastern Europe is somewhere located east of Adriatic Sea and west of Asia-Minor (the West adjacent of Istanbul). So, explaining the boundaries of Eastern Europe is not that tough; It's a collection of all the communist countries on the other side of the Iron Curtain, i.e., the imaginary line that isolates Europe from Soviet influence and Western influence.
Now the obvious question that arises in your mind is which countries come under Eastern Europe? According to Wikipedia many countries like Ukraine, Belarus, Hungary, Bulgaria, Russia, Greece, Turkey, Czech Republic, Moldova, Poland, Romania, and Slovakia are termed as Eastern Europe.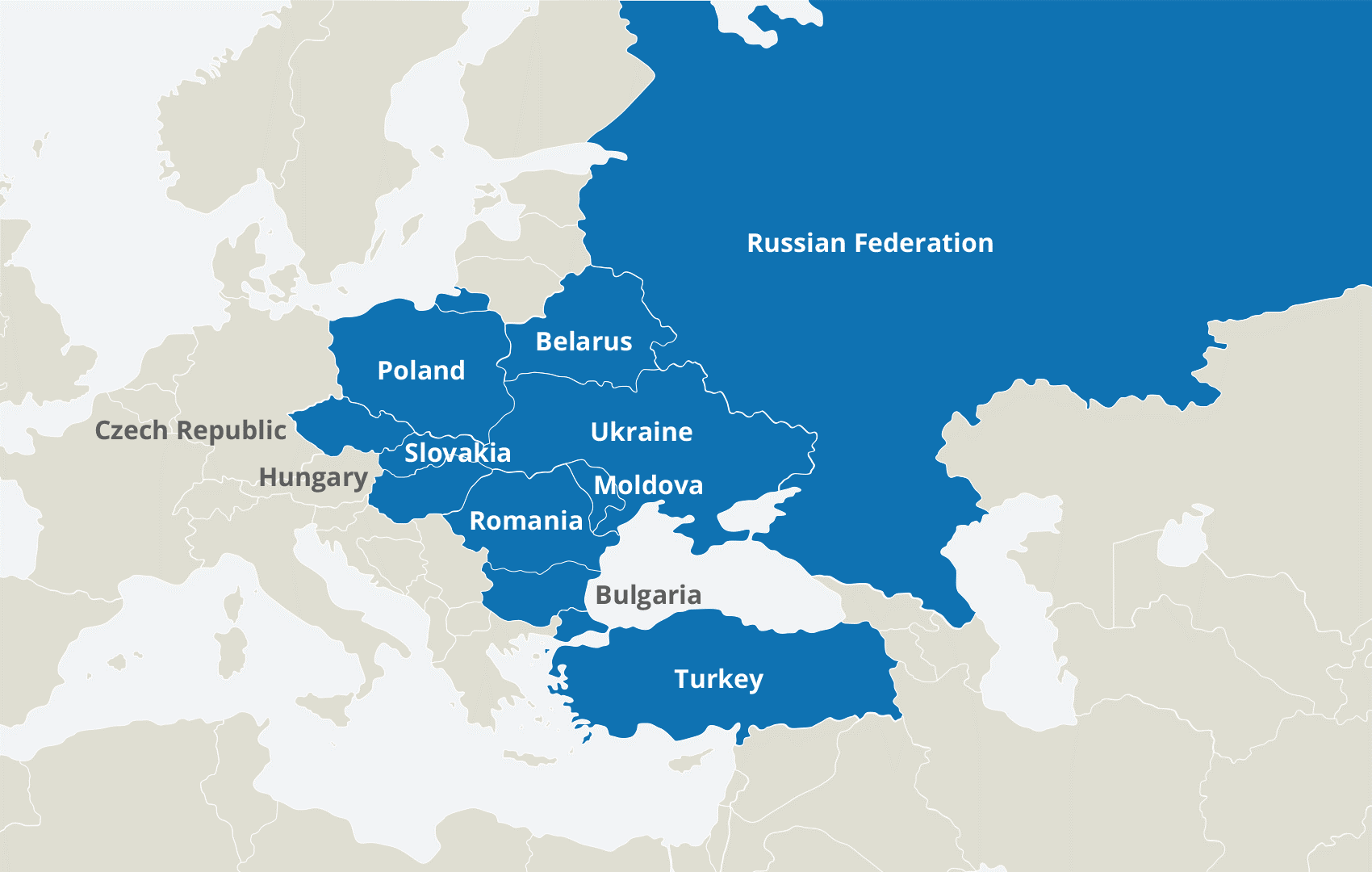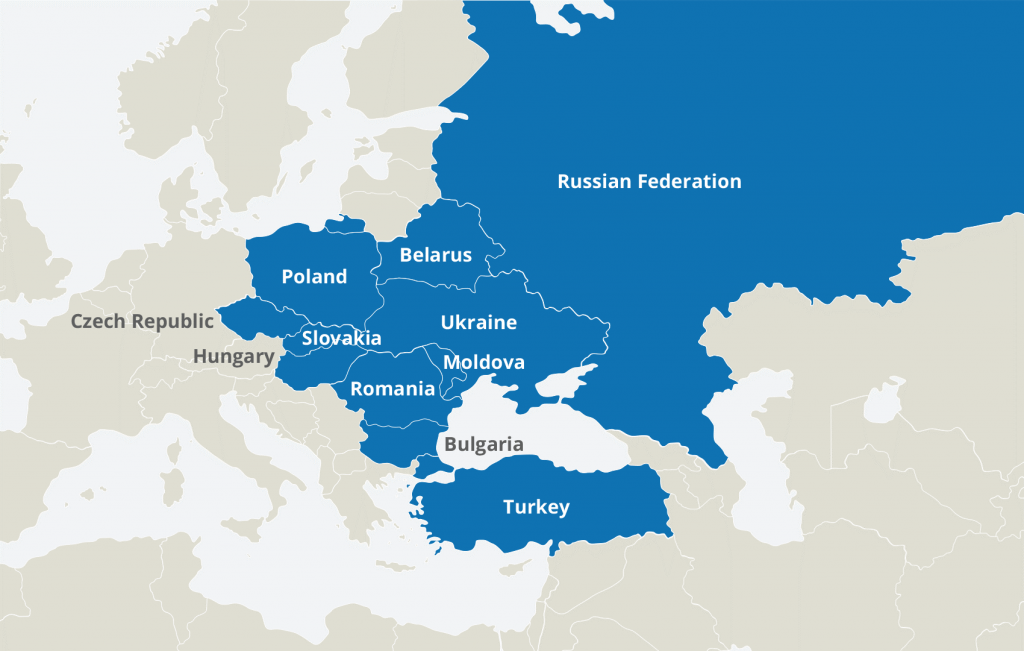 What Is The Best Time to Visit Eastern Europe?
Choosing an ideal Travel time to Eastern Europe can make or break your traveling experience. So, if you are clueless about what would be the ideal time to travel to your favorite Eastern Europe holiday destinations then the answer will be any time between the high season and low season (Known as Shoulder season) is often considered as the ideal time to visit Eastern Europe travel destinations, because most of the major cities don't seem to be as crowdy as in high season but not as deserted as low season. So, ideally Spring (between March-May) and Autumn (between September – November) are the best time to visit Eastern Europe.
Moreover, please make sure that you are not planning your trip in December, as most of the Eastern European cities witness typical continental weather during this time with temperatures dropping below freezing, causing snowfall chance, and considered as a worse time to travel the cities. So, if you are planning any Eastern Europe Tours from India then please try to avoid Winter (between December – February) season period for hustle-free traveling.
How Do I Plan a Trip to Eastern Europe From India?
Planning a trip to Eastern Europe might not get messed up if you have a proper idea of which places you want to visit. If you want to visit at least the big cities, you should have to spend a minimum of 2 full days in each city you visit and smaller cities generally only require 1 full day (1 night 1-day minimum). I'm saying full days because traveling to or from a city, you are likely to lose few hours in between to explore.
So, if you are worried about 'how do I plan a trip to Eastern Europe?', here is a complete Eastern Europe tour itinerary for you to make your life easier. Now it's up to you to decide which countries and cities you want to visit as per your budget or preferences and that will determine the actual duration of your Eastern Europe trip.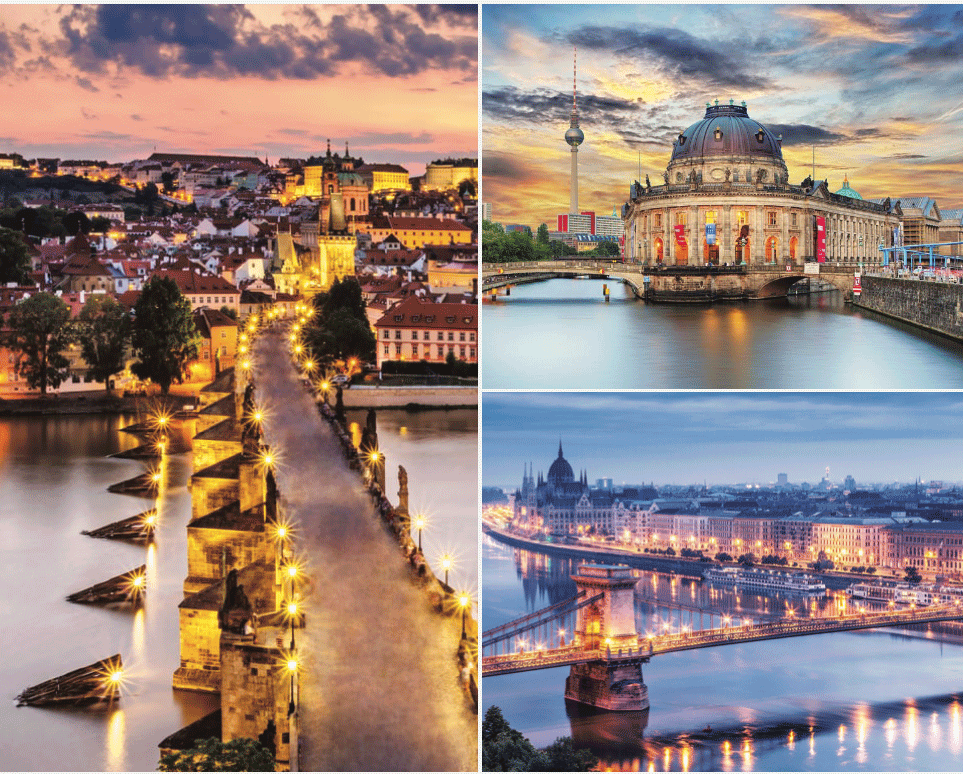 | | | |
| --- | --- | --- |
| Country | Top Destinations | Minimum Duration |
| Russia | Moscow, St. Petersburg, Kazan, Vladivostok, Irkutsk | 5-6 days |
| Ukraine | Kyiv, Odessa, Lviv, Kharkiv | 2-3 days |
| Belarus | Minsk, Grodno, Brest, Gomel | 2-3 days |
| Greece | Athens, Santorini, Thessaloniki, Rhodes Town, Crete | 5-6 days |
| Turkey | Ankara, Istanbul, Izmir, Antalya, Göreme | 4-5 days |
| Slovakia | Bratislava, Kosice, Zilina, Banska Stiavnica | 3-4 days |
| Czech Republic | Prague, Olomouc, Liberec, Brno, Adršpach Rock City | 4-5 days |
| Hungary | Budapest, Eger, Szeged, Pecs | 3-4 days |
| Bulgaria | Sofia, Varna, Plovdiv, Bourgas, Veliko Tarnovo | 4-5 days |
| Poland | Krakow, Warsaw, Gdansk, Wroclaw, Poznan, Torun, Tatra Mountains | 6 days |
| Romania | Bucharest, Sighisoara, Brasov, Sibiu, Timisoara | 6 days |
Finding cheap accommodation is another aspect when you have a few days to stay in a city. Here my trip planner tip can help you to find some of the best options for affordable accommodations. These include Airbnb, Youth hostels—or luxury hostels, hotels, and the cheapest of all Couchsurfing. Each of them will vary in price and location, but according to your budget, you should try to stay near to the city center as it saves some travel time while visiting the tourist destinations.
How to travel Eastern Europe Cities on a Budget?
Buses: Long-haul buses are the best way to travel between Eastern European countries and cheap at the same time if there's no low-cost flight (like Ryanair) available. Companies like 'Eurolines' serve the area pretty well.
Trains: Traveling Eastern Europe by train is another best way to travel on a budget. The best way to do it is to buy a Eurail Pass, an all-in-one train ticket giving you unlimited access to most trains across various destinations.
How Much Does An Europe Tour Cost?
Most penny-pincher, hostel-hopping backpackers can spend around ₹ 3000 – ₹ 6000 (€ 35 – € 65) per day on Eastern Europe trip. At this level, you might not indulge in too many pleasures but at the same time are not making too many sacrifices. So, it's a balance situation, and believe me, that's the actual joy of traveling to witness something new and different which you will remember lifelong.
The cost of two weeks travel to Eastern Europe for couples will look something like this as mentioned in the chart below:
| | | |
| --- | --- | --- |
| | Cost / person (Approx) | Estimated Cost for couples |
| Flight (From India to any cheapest EE country) * | ₹ 40,000 | ₹ 80,000 |
| Local transportation | ₹ 8000 | ₹ 16,000 |
| Attractions | ₹ 10,000 | ₹ 20,000 |
| Food + Accommodation | ₹ 45,000 | ₹ 90,000 |
| TOTAL | ₹ 1,03,000 | ₹ 2,06,000 |
*Round Trip
The above estimation may slightly vary if you handpicked some destinations which are considered as cheapest Eastern European countries to visit. Most of the Eastern European territory is still one of the most budget-friendly with some popular destination cities much more affordable than rest of the Europe. According to your pocket size If you're only looking for the Eastern Europe cheapest cities then you'll have to move to lesser-known (but equally magical) destinations. Here comes the best places to visit from my list of the most affordable Eastern European cities without breaking your savings.
Krakow and capital Warsaw, Poland's two biggest cities, may not be as cheap as you might think all the time but try to avoid visiting in summer time. Generally, March to April are the best times to travel to Poland.
The Czech Republic's capital city Prague is not that affordable, but you'll be able to find plenty of bargains outside the Prague, especially during the colder months, except for the Christmas time.
Hungary's capital city Budapest is effortlessly beautiful and is perfect for the budget travellers and backpackers as many of its tourist sights are FREE!
Slovakia's Bratislava city is perfect for budget backpackers as anyone can easily walk around its main landmarks. The 18th-century old town is popular for its lively bars and cafes.
If you're tired of the more modern cities, buildings, architectures and want to witness how Europe was like 100 years ago, then it's time to explore Europe's most captivating region – Transylvania and yes you guessed it right! Bram Stoker's Dracula novel was set here in this Romanian city.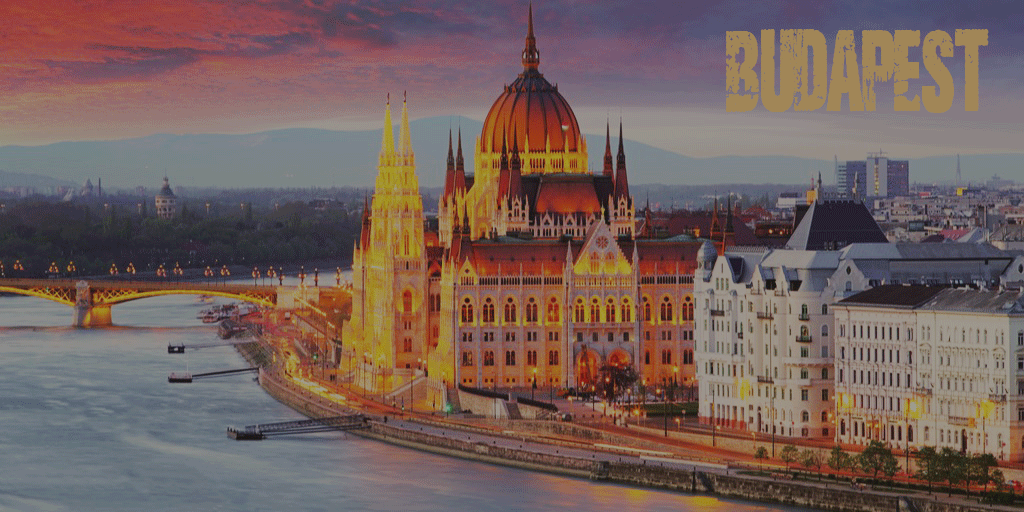 If you are finding tough time choosing in from 11 countries during a two-week stay in Europe, I'd suggest picking a maximum of four (if not three) countries, so you don't feel like running out of time, or you can even go for an Eastern Europe travel packages from any Indian Tour agency (like Thomas Cook, SOTC, etc.). Finally, if you are looking for some best Eastern Europe travel packages – a guided and expert planned vacation and travel packages and want to plan your own custom tour of Eastern Europe, your best place will be 'TravelStride'. They will match you with a local travel expert and plan a tailor-made itinerary for you as per your budget! How cool is that!!
Read More: A Step-by-Step Guide On How To Plan A Europe Trip From India
What To Buy From Eastern Europe?
One of the major reasons to travel to Eastern Europe is all the amazing souvenirs you can buy. Valuable stones, Lomonosov Porcelain, books, crafts, elegant Ukrainian embroidery, traditional hats, and even some food and drink items will surely have you bid adieu to Eastern Europe with your luggage full.
Your East Europe Tours will certainly become the most memorable trip that happened to you.