Hello and welcome to Wanderlust And City Dust.
It's going to be your ultimate destination when comes to the travel Europe on a budget.
I am Arunabha Chakraborty, an Indian passport holder, and a Digital Marketer. I completed my M.Sc. in Business Administration in 2017 from the University of Rome 'Tor Vergata'.
I love to travel, eat different foods from various cuisines, experience different cultures, make new friends, and meet other travelers. That is what happiness means to me.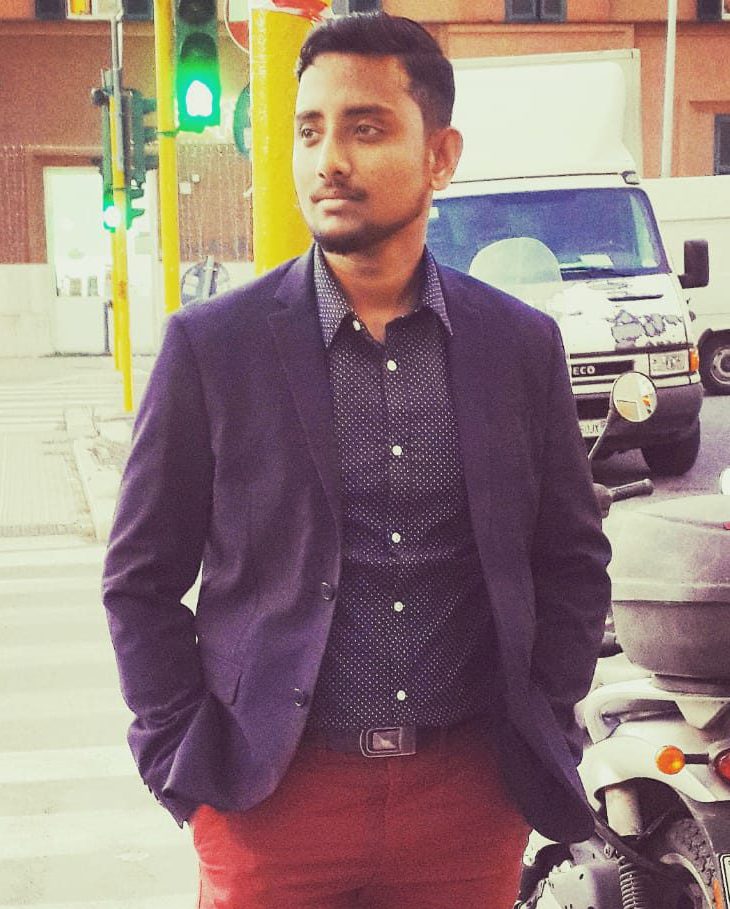 What was my first overseas trip?
The first time I travel overseas was when I was 25. I have been to Italy.
Why do we want to travel?
A lot of individuals ask me about this, however, I have no clear answers to it. Yet there is some delight inside exploring and meeting new people, investing some energy of my existence with them.
Traveling has widened my view of the world and of life as a whole. It has made me more grateful for what I have and what I have had, even the not-so-pleasant ones. From my experience, the more you travel, the more open-minded and appreciative you become.
How would this blog help you to travel Europe on a budget?
When I first travel to Italy, I had no idea of what to do, where to go, and how to plan a trip on my own. I got into tout's words and ended up spending more than I needed to.
My main objectives are to create as much high-quality content, covering as many places around Europe as possible. All of these will help travel enthusiasts and hopefully provide them with the information they want when they search on Google. When producing content I try and write detailed posts, use relevant pictures, suggest great places and experiences, and try and make the posts easy and enjoyable to read.
If you are looking for travel ideas, inspirations, or tips on travel Europe on a budget, this is the place. Being a photography enthusiast, I will post as many pictures as I can, so that if you are not able to travel, you can at least get a glimpse of the world in photos. I also write about travel tips and suggestions that will make your travel easier, cheaper, and better.
My Travel Highlights
Where have I been? I have had the privilege of visiting so far, in the order that they appear: 1) Italy, 2) France, 3) Germany, 4) Greece, and 5) Czech Republic.
Favorite place? Italy, a country that could have only existed in my dreams
Favorite food? Lasagna, Pizza Napolitana, Tiramisu, Baked Pasta
Favorite Wine? Chianti Classico, Chianti, Italy
Favorite Beer? Birra Peroni (Because it's 'numero uno!')
Travel bloggers I follow? Kiki from The Blonde Abroad and Samuel Jeffery from Nomadic Samuel
A travel quote that inspires me? "There are no foreign lands. It is the traveler only who is foreign." – Robert Louis Stevenson
Favorite country to travel to? Italy had the most significant influence on my life
Favorite airlines? Emirates followed by Ryanair
Preferred mode of transport? I <3 flight journeys (I love the window seat)
If you'd like to get in touch with me, leave a comment on the post you're reading or shoot me an email at arunabha[@]wanderlustandcitydust[dot]com.