Welcome to Wanderlust and City Dust!
Do you want to plan your Europe trip independently but are sick and tired of travel planners and books that are out-of-date, not aligned to your interests, or full of uncertain information?
You are sure about your travel destinations but have lack of time to plan the details?
Trying hard to plan the dream Europe trip but facing problems to formulate the itinerary?
Keep all your worries aside!
Here is a Europe travel planner page for you answering almost everything that you want to know and can always fulfill all the details you might have a need for your Euro trip. In this page, you will also be able to find some of the most useful articles on my blog to help you plan your dream Europe trip.
It includes in-depth articles about planning your tour – budget, transportation, accommodation, food, travel tips, recommendations, and more!
I link to this page frequently, so I'll recommend bookmarking it for your reference and benefit.
Europe At a Glance – Travel Destinations
Spreading over an area of 3,930,000 square miles, starting from Asia to the Atlantic coast, and from Africa to the Arctic, Europe is a continent divided into five major regions:
Eastern Europe (consists of 10 countries)
Western Europe (home of 9 countries)
Northern Europe (home of 10 countries)
Southern Europe (home to 15 countries and place where Europe's history began)
Central Europe (~ 9 countries)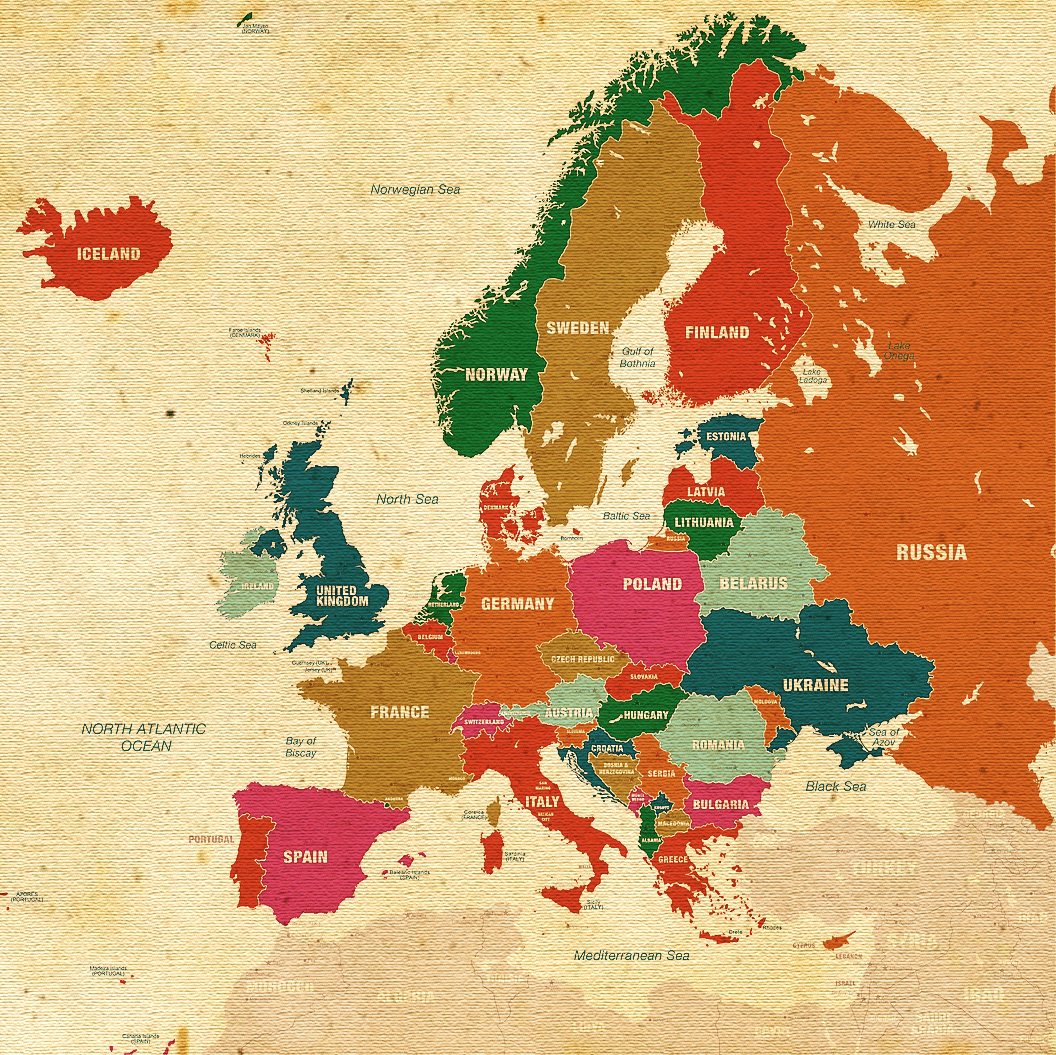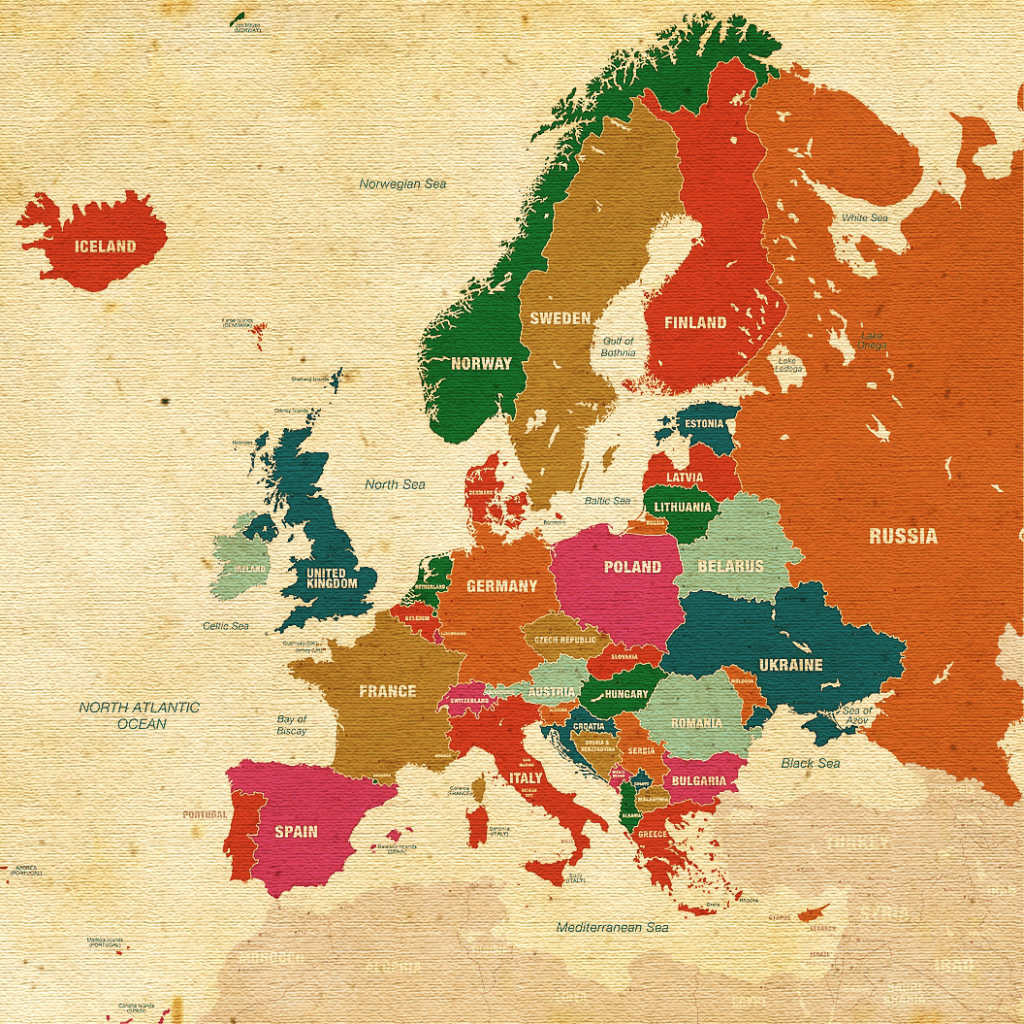 Europe welcomes more than 538 million global visitors per year, which is more than 50% of the world market, and seven of the ten most visited countries are European nations.
Now, what is the reason behind such popularity?
The answer is very obvious – rich and well-preserved cultural heritage, borders are open for all, and robust infrastructure that makes visiting Europe a hot destination. Moreover, it can take more than a few hours before you can find yourself in a completely new culture, and plunge into a new world. Despite of the fact that it's the world's smallest continent in terms of land surface area, their cultural diversity and ways of life between them felt very strongly.
The top 10 Must-visits Europe Travel Destinations include:
France, Italy, Germany, Spain, Czech Republic and the United Kingdom can be considered as the most visited European nations around the globe. For adventure lovers, don't miss out on Scandinavia, Greece, Hungary, Poland, Portugal, or Liechtenstein, and Luxembourg. For a more exotic European adventure, be sure to tour Croatia, Bosnia and Herzegovina, and Romania.
Top European cities you must visit:
Amsterdam — picturesque canals, bridges to historic homes, Amsterdam is a city with a fairy tale feel.
Athens — With its famous Acropolis, Athens is the birthplace of democracy, arts, science and philosophy of western civilisation.
Berlin — Emerged as an international cultural centre and an area of rapid development since the fall of the Berlin Wall.
Copenhagen – 'friendly old girl of a town', Copenhagen is located on the islands of Zealand and Amager.
Istanbul — A fascinating melting pot of East and West.
London — United Kingdom's vibrant capital is a true 'Global City'.
Madrid — Spain's capital city and must visit for all football lovers and Real Madrid fans out there.
Moscow — Russia's capital and Europe's largest city is famous for its nightlife and the iconic Kremlin.
Paris — 'The City of Love' (and France's Capital) on the banks of the Seine.
Prague — Czech Republic Capital is situated at the heart of Europe and is equal of Paris in terms of beauty. Must visit for you if you are fan of Gothic architecture.
Rome — Last but not the least, the eternal city of seven hills and two thousand seven hundred years of history – A city frozen in time!
Looking for a Europe travel planner?
This article is all about a step-by-step travel planner to demonstrate that planning budget travel doesn't have to be stressful whether you're backpacking through western Europe or just a budget-minded solo traveler.
This guide is broken down into different parts of the planning process. Under each part, you may find related links to my most informative travel articles — I'll suggest reading through them as well. If you follow my steps of Europe travel planner, I can assure you that you'll end up having an amazing trip to Europe.
Note: You can find more information on the top menu.
Europe Travel Planner
Are you ready to plan a Europe trip but not quite sure where to start? I want to help!
Before heading on to Planning Europe Trip my Europe Travel Planner will help you to address all the information you might need for this trip!
It covers some of the top countries/cities in Europe to visit in 14-days – European highlights, where to visit, and much more!
Here are some important tips for planning a 14-days trip around Europe:
Don't include too many places to visit in your wish list as you might spend too much time traveling rather than enjoying your stay in a certain destination. (I know it's incredibly tempting to squeeze in as many places as possible but if this one is your first trip, then it's a strict NO to include places randomly!)
I recommend a minimum of two full days per major city. Maximum four or five is advisable and will allow you to plan a day trip from that city to a smaller city or countryside if you want to merge things up.
Try to start and end your journey in a major airport hub. It need not be the same hub, but there are definitely airports that are cheaper to fly into and out of for intercontinental flights than others. For example, Budapest may be cheap once you're there, but flying from the USA directly to Budapest can hurt your savings than flying from India!
For those of you coming from India – Eastern European countries like Romania, Budapest, or Istanbul and Milan are a few places to check ticket prices for – that's not a full proof list by any means, but there are often flight deals (Air India) to these cities.
If possible, try to buy an open-jaw ticket rather than a return ticket. This will allow you to begin and end your 14-days in Europe in entirely different destinations, and let you avoid coming back from where you have started your journey!
Believe me, it's not going to be pricier than round-trip ones, if you're sure about your dates and destinations (like where to start and end in partially based on price), you can usually find excellent deals. I will suggest you use some of the flight app trackers like Skyscanner or Google flights to check the best deals!
So, keep an eye on it and plan for it well ahead.
14-days in Europe may not seem like a ton, but one thing all of the travelers I have talked to expressed is that exhaustion will set in during your trip for sure.
How Much Does It Cost To Travel Europe?
Traveling to Europe may not hurt your wallet if you know how to travel cheaply in Europe. I've shared in this article some of my best tips and suggestions, which will guide you on how to find the ideal travel time to visit Europe and how to find the most affordable flight deals. Tickets to Europe are usually cheap in the low season. I've seen some best deals like ₹ 40,000 round trip recently for two people.
If you're planning for your first trip to Europe, I recommend traveling to one of the bigger cities like London, Amsterdam, or Berlin, where most people usually speak English and will help you to make yourself comfortable at the beginning of your Europe trip.
For budget-minded travelers, the costs of traveling around large European cities can go somewhere between ₹4000 – ₹7500 (~ €50 – €90) per day. Upgrading to comfy accommodation can easily go up ₹8,000 – ₹15,000 (€100-€200) per day towards your travel costs. These prices are based on where you are staying and what and how you'll need to visit the city.
On average a daily cost of budget travel in any big to moderate European city could be something like this:
Attractions: ₹1200
Food: ₹2500

Breakfast: ₹320
Lunch: ₹730
Dinner: ₹1200
Treat (dessert/beer/wine): ₹250

Transportation: ₹450 (single metro ride can cost you around ₹85-₹100)
Accommodation (hostel): ₹2700/night
Note: Depending on the time of travel and location cost can vary
Europe Travel Health Insurance
Travel health insurance is going to play an important role in your Europe trip planning, especially when you are applying for a Schengen Visa, no matter from which country you are traveling to Europe.
I highly recommend you take out travel health insurance when you book your trip. This will safeguard your trip in case of any unanticipated incidents happen.
It is recommended to always purchase insurance which covers not only the actual number of days but extra days as well. You can buy any travel insurance from an approved Indian travel insurance company as you need Europe travel insurance for Schengen visa process. It will cost you around ₹ 2000 to ₹ 3000.
Travel & Sightseeing in Europe
I believe that big cities are easier to plan for if you are a first timer in Europe: because there is plenty of information available about them online to help plan your trips.
I am not discouraging to visit other smaller and picturesque places – but usually more rural the area, the more challenging your trip will be due to infrastructural shortcomings.
Needless to say, the world's most iconic monuments and historical places tend to get a bit crowded. Online tickets or skip-the-line tickets absolutely priceless especially when you have merely 14-days' time for sightseeing in Europe as much as possible.
Most of the time they're available without any additional fee, but in some cases (like the Colosseum) they cost a bit extra. It's absolutely worth the price if you are traveling during peak season.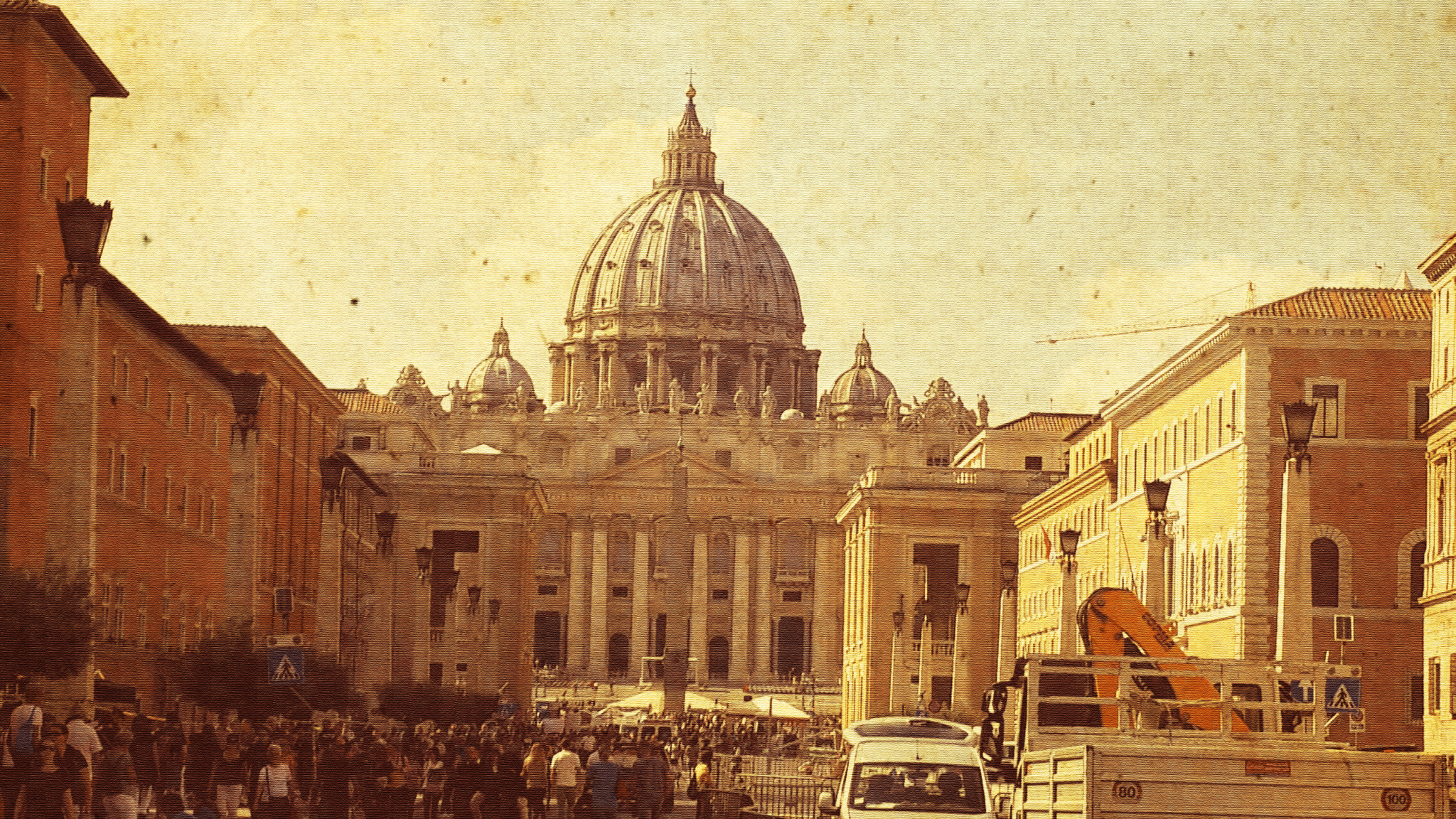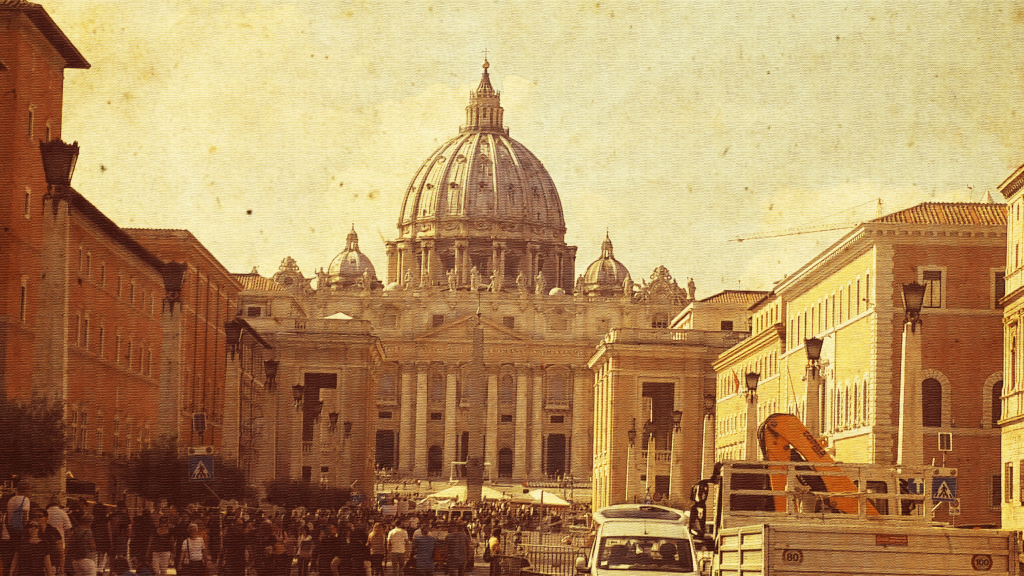 No matter how good public transport is, the best possible way to explore the destination or city is by walking. In fact, walking is actually fun in the European weather, on the clean cobbled streets or footpath with the locals, the picturesque bridges, etc.
I just explored the entire Prague on foot!
Moreover, you can choose paid or free guided walking tours, wherein at the end of the trip you might be expected to pay a tip to explore cities.
If you are a cycling lover, Europe is the place for you. They have dedicated special lanes for cyclists in most of the cities in Europe (Although, I am not sure about the Eastern European countries whether they have any such lanes!). You can rent bicycles (they call them bikes!) at a low cost and explore the cities and countryside of Europe on a budget.
Sightseeing in Europe can be spectacular and tiring at the same time because of traveling to and from countries every few days. So, you need to take some relaxing time in between.
It's highly recommended to plan a few laid-back days without any monument visits, sightseeing, or day trips so that you can catch your breath and refuel yourself.
Food In Europe
Some people adore Europe for its historical and cultural diversity, some for its picturesque landscape, while others are food lovers who want to taste their destinations.
Europe has raised gastronomy to the level of a classical art type. Due to its multi-cultural diversity, Europe is a melting pot of cultures which reflects in its cuisine.
Typically, doner kababs are cheaper pretty much everywhere (you can find it in every street of Germany at about ₹400). Some of the other more affordable food options include — pizza slice (₹300-₹400), burgers (₹600-₹700), or sandwich (₹400-₹600).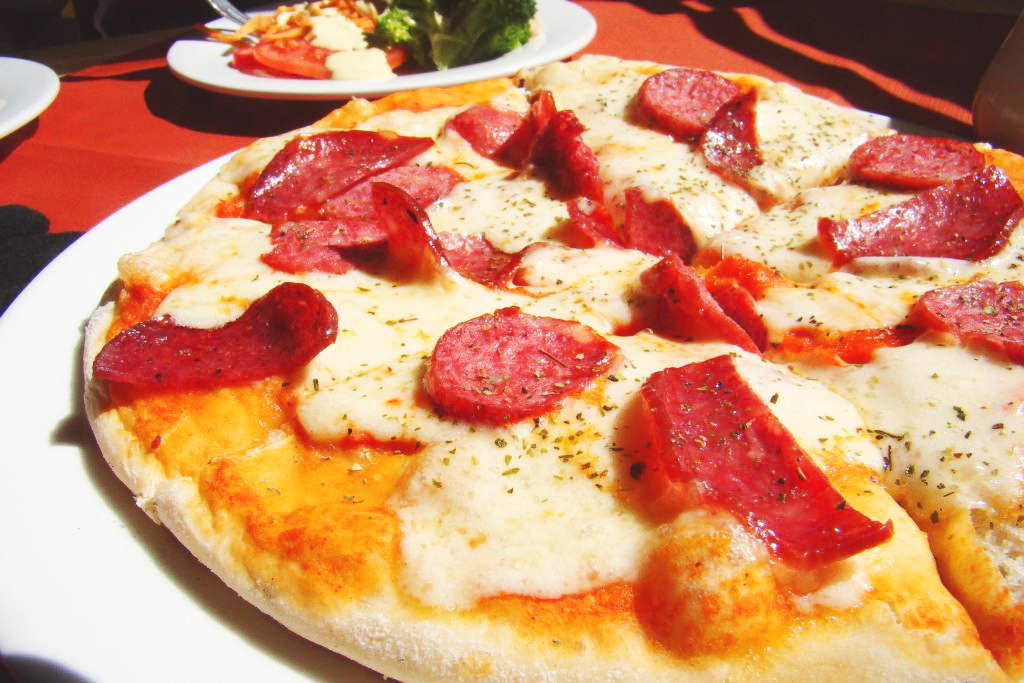 Eating out in a fancy restaurant near the center of a big city or any popular tourist spot with a couple of drinks will easily set you back by ₹4000 (50 Euro) or so.
You can also try the local food specialty by simply doing a Google search, which will bring you recommendations on the best places for food and drinks. For reviews, TripAdvisor and Zomato are always there to help you choose the right one.
Vegetarian Food In Europe
There is some good news for vegans!
Vegan culture in Europe is getting popular day by day and vegetarian food is easily available now than ever in most of the regions but may face issues in Eastern Europe, as vegetarian food is quite inadequate.
In spite of that, you'll find vegetable burgers, sandwiches, Margherita pizzas, or salad for sure. Still, if you are unable to find the vegetarian dish on the menu, you can request them to make a dish without meat. It works in some places, so you can try.
Europe Travel Packing Checklist
Great! You have purchased all the tickets online, booked your hotels and created a rough itinerary now, and have your visa in your hand too!
Now, it's time to plunge into the final step of your Europe travel planner – planning your Europe trip packing – before fastening your seatbelt and fly higher to your dream Europe destinations.
Make sure you are carrying some warm clothes, a raincoat or umbrella, no matter what season you choose to travel to Europe. If you are planning to stay in just two or three cities, you can get a big rucksack (but I'd not recommend it if you have back issues!). However, if you want to travel to multiple places (more than 4), I'd recommend a trolley suitcase and a small backpack – but still, there are a few essentials that should definitely be at the top of your packing list!
Carry Pacsafe, as this travel safe is affordable, easy to pack, and will help keep your valuables safe in your hotel room from theft during your trip to Europe. It's better to be safe than sorry!
Aim for something comfortable to wear, not flashy, and medium-sized – comfy day bag like Northface Jester or American Tourister backpacks are good enough.
Don't forget to bring Europe Travel Adapter If you're traveling to Europe from non-European zone, you'll definitely need Europe universal travel adapters for your electronics. Also, make sure to check the requirements for any particular countries you visit.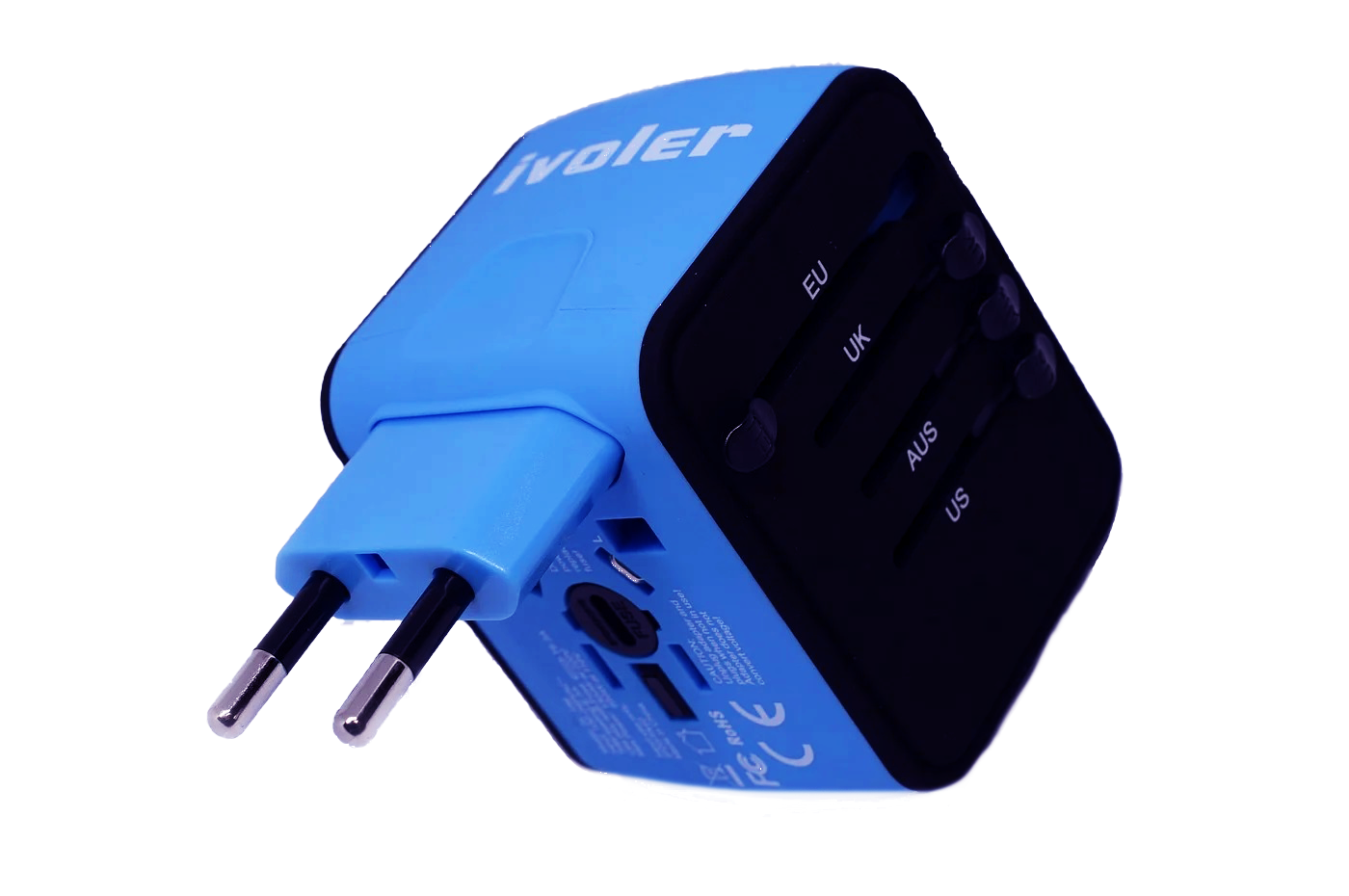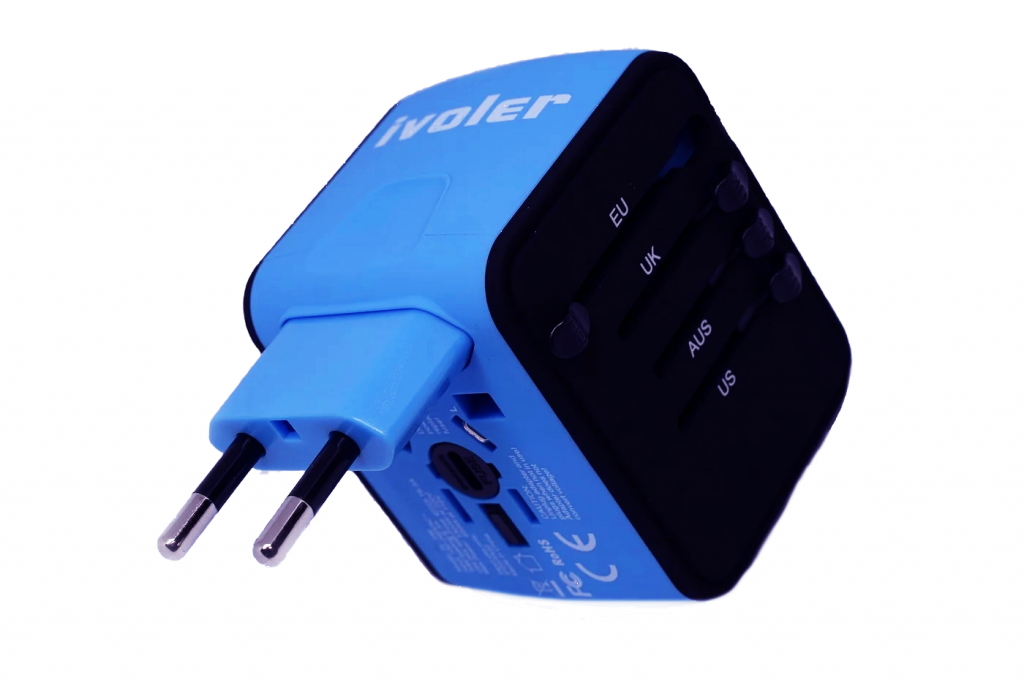 As most of the time you are either traveling or sightseeing, don't take unnecessary stress about your phone dying – carry a portable charger/power bank to your Europe packing list.
Due to this Covid-19 pandemic scenario, never been sorry to have a hand sanitizer placing around in your bag or in your pocket.
A good Moisturizer or cold cream to fight with the dry weather
Comfortable walking shoes like casual sneakers (wool sneakers are really comfortable), easy pair of sandals with arch support are much essential and going to be your best friend at the time of exploring European cities on foot.
Don't forget to carry a writing pad and a pen. This is more useful than carrying a laptop.
Install some useful and informative free travel apps that can ease your traveling experience, for example, Wanderlog (useful for trip planning), CITYMAPS2GO (can works offline to navigate the destination), Rome2Rio (very useful transportation app), 50 Languages (help understanding the 50 different languages in just one app!) etc.
Finally, Europeans have a great dressing sense, as there is a saying 'dress like an Italian', so even the fashion unconscious man like me wanted to look slightly fashionable!
FAQs For Traveling to Europe
Which is the best country to visit in Europe?
Switzerland and Italy (it's very hard to choose one though!) are the best countries to visit in Europe for their stunning landscape, chocolate, food, and wine. Also, snow activities like skiing at the Alps and Dolomites are just some of the reasons why you must visit these places!
Which Is The Best Time To Visit Europe?
The ideal time period to visit Europe is from April to June since the crowds are small and the weather is mild and pleasant. A light jacket or hoodie is all you need to feel comfortable.
How Much Money Do I Need To Travel Europe For 2 Weeks?
The most popular Europe trips will cost you around ₹7500 (all-inclusive) per day, i.e., almost more than a Lakh (excluding flight tickets) in 2 weeks.
Read More: How Much Does An Europe Tour Cost?
How To Get Europe Travel Visa?
Most tourists visiting mainland Europe usually apply for a Schengen visa with have access to 26 countries that are part of the Schengen region. Also, there is a free visa on arrival with a valid Schengen visa, like in Croatia, Albania, Montenegro, Bosnia & Herzegovina, and so on. To travel to Europe, you need to apply for a short-term Schengen visa under the "tourist" specification from India. Schengen Visa Fees for Indian Passport holders is around ₹ 7000.
You can easily apply through the VFS centers in your respective city or can apply on your own through VFS Global.
If you are not traveling to the Schengen region, chances are you'd have to apply for a country-specific visa, for example, Romania or the UK.
How To Find Accommodation In Europe?
Booking.com is the most trusted platform for finding accommodation options as they have one of the largest collections. Hostelworld is ideal for booking hostels. For more private or long-term accommodation, Airbnb is the best platform to check out.
Which Travel Card Is Best For Europe?
Travel forex cards and city passes are great tools to save both time and money in expensive European cities.
Thomas Cook Travel Prepaid Card is one of the best travel forex cards as this card lets you load the funds in advance, allowing you to lock your conversion rate, thus you can save a lot of money while spending on your trip.
I booked 'The Paris Pass' online after price comparison. For Rome, I bought 'Roma Pass' (cost you around 50€ for 72 hours) for the free use of the city's public transport, exhibitions, and tourist services. Every big European city has its own pass for travelers.
I would suggest you do your research as per your preferred destination for buying these city passes, as these could save you valuable time and unwanted delays because of standing in long queues or looking for transportation tickets while sightseeing in your loved destination.
How To Travel Within Europe?
If you are traveling between countries or cities, plan your itinerary such that you can utilize the extensive public transport network in Europe, either by –
Trains
Buses
Renting Cars
Local Transportation
The best and most convenient is to opt for a rail pass through services like Eurail (a single country pass will cost €200 for 8 days travel in a month, for Global pass the amount is almost double).
If you are looking for a more affordable way to travel across cities, then check out Flixbus, which has a bus connecting almost all major European cities (around 25€ for an 8-hour journey if booked in advance).
Renting cars is usually a bit expensive option (€60-€100/day), but helpful when you are visiting small towns where public transportation is not regular.
While you are traveling within a particular city, you can avail trams, buses, a subway, or a metro network. Moreover, you can buy a transport card before your travel or buy a multi-day pass for the city limits, which you can easily find from the local tourist office or website. Google Maps is best for public transport suggestions (trams, buses, or subway/metro) within city limits.
Note: Tabacchi (a small convenience store) is the best place to buy public transportation tickets in Italy. Many buses and trams in Italy do not sell tickets onboard, so you can buy as many tickets as you want in advance from tabacchi shop.
How much in advance should I book my trip?
It's suggested that at least 2-3 months prior to your actual travel date you should look for plane tickets, and as soon as you have your visa ready or finalize your dates book them!
This allows you to have more time to plan and budget in a structured manner.
During peak seasons, beach destinations in the summer, or popular central European cities during Christmas or New Year's Eve, you need to book your hotels/flights much in advance once you are sure about your dates.
So, here's my complete Europe travel planner – was it helpful?
Anything I missed or could have done better?
If you have any questions or suggestions for improving the blog, please let me know in the comment section. I hope that this helps and serves as a foolproof Europe travel planner.