Europe is considered as one of the most loving travel destinations for Indians.
UNWTO reports stated that Europe sees 20% of the travellers from India's outbound traffic. France, Italy, Germany, and Switzerland are considered favourite countries in Europe.
But still, no matter who you are from India, one basic question comes to your mind before planning a trip to Europe, i.e., how to plan a Europe trip from India – without overreached the earned leaves or budget?
Before deep-diving into this matter let's find out one thing. Why do we Indians love Europe so much as our dream travel destination?
Needless to say, one of the major influences comes from our Bollywood movies – It's a romantic gateway for heroes and heroine to cherish their love, where we can witness some stunning landscapes across different parts of the continent, ease of travel throughout the continent, variety of culture, etc. Sometimes the influence becomes so strong that some of us planned their proposal in the 'City of Love' – Paris or go on to choose Switzerland as their honeymoon destination to witness the magic of Europe in reality.
I am quite sure, there are some issues with many travellers who are mostly on budget and try to do all sorts of calculations to cut off the expenses related to the trip such as flight charges, accommodation, food, and most importantly visa problem, which hold them back.
Relax! In this article, I will provide you some pro tips and a step-by-step outline on how you can go ahead carefully planning your dream Euro Trip a reality without any stress or any kind of brainstorming and most importantly on a budget.
Let's go then!
How to Plan A Budget Europe Trip From India
Planning an organized trip can really take as long as you want. However, if you planning to visit at least the big cities/capitals, you should have to spend a minimum of 2 full days in each city you visit and smaller cities might need only 1 full day. Write-off your arrival day to Europe for sure. It's very natural to get a jet-lag.
Before starting your dream Europe trip plan, here are a few tips for your trip around Europe on a budget:
Choose your destinations wisely — If you have a clear idea about what you want to see like Colosseum or Vatican City in Rome and the Eiffel Tower or Louvre in Paris, you already know where you will go. Found out the main attractions you want to see and do in each city you'd like to visit. Make a list for your reference, so that you won't miss out on anything.
Plan Your Travel Path — You might have your heart set on Prague, Rome, Amsterdam, Paris, and Athens, but if you only have two weeks or less, you'll have to rethink. These cities are spread out and you need to spend a lot of time traveling than enjoying Europe. Plan out a travel path that is closely connected, and leave the remaining destinations for your next visit. It's next to impossible to travel even only the big cities in Europe in a month's time!
Figure out your budget — Apart from planning a travel path that won't take up your entire trip, you should also plan out how much you need to spend for traveling place to place, food, stay, etc. If it's starting to hit you hard, try to skip a destination that would be fun, but not worthy for this trip.
Plan Day Trips — Sometimes you may discover after checking your travel route that some places you want to visit are pretty close to bigger cities where you want to stay in. So, planning a day trip to the countryside instead of spending a night in a small town could be exciting and trust me, the European countryside will always surprise you with its beauty and it's better to have a break from the bustling city.
Look for cheap and convenient travel options – One of the major portions of our budget usually goes into booking the main flights to and from India. I will suggest you use some of the flight app trackers like Skyscanner, Google Flights, or can visit the direct sites to compare the fares to keep a watch on the flight rates well ahead of your tentative travel date to get the best lowest rates or connection. Always look for a cheaper connection from major cities like Delhi or Mumbai. When you are traveling within European cities, you can also plan to take buses, trains, or budget airlines (through low-cost European carrier Ryanair or Wizz Air) on your trip but the prices will depend on how close cities are and which European budget airline you fly with.
Depending on the number of countries you choose, it is often economical to buy a Eurail Pass, an all-in-one train ticket giving you unlimited access to most trains across various destinations. Let me tell you one important thing if you manage your carry-on luggage strictly under 10 kgs, then you can fly as cheap as 30 Euro or less than that to different destinations within Europe to save time. Although, if not then, going by the bus (Flixbus) is the next best but definitely the cheapest option while travelling within Europe. My total intra-Europe travel cost including commuting to five countries through 4 flights, and 1 train travel came up to a total of ₹ 6780.
Find out budget Accommodation – Finding cheap accommodation is another aspect when you have a few days to stay in a city. Some of the best options for affordable accommodations include Airbnb, Youth hostels—or luxury hostels, hotels, and the cheapest of all couch surfing. Each of them will vary in price and location, but according to your budget, you should try to stay near to the city centre as it saves some travel time while visiting the tourist destinations.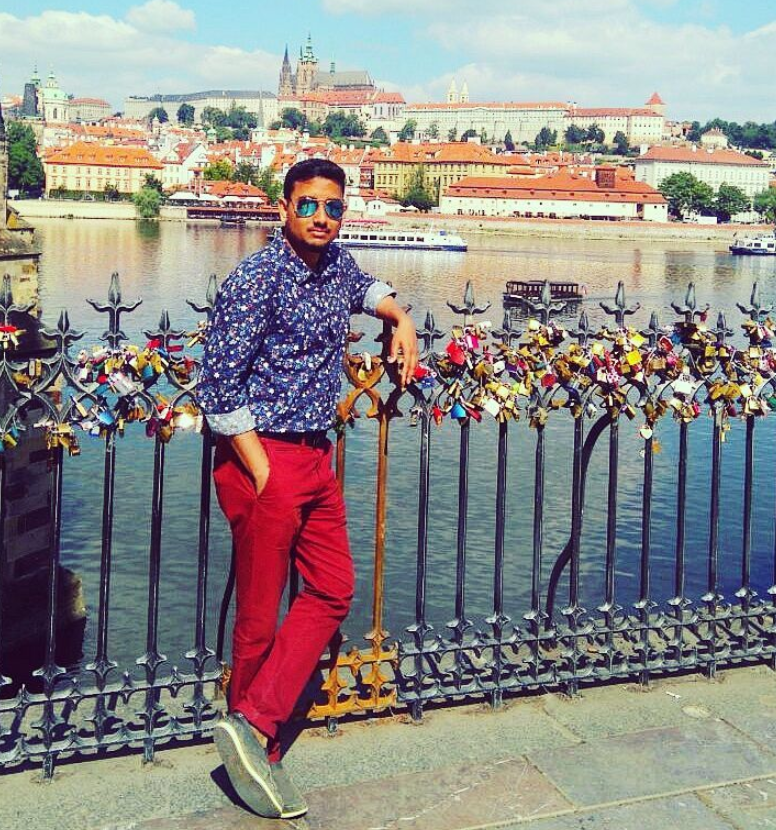 When and Where To Visit In Europe
I planned my Euro-trip when I was doing my M.Sc. in Business Administration in Rome. It took me two months to decide on which places to visit and finally came up with a fully packed 10-day itinerary covering 5 cities (only capital cities) with a complete estimate of what the middle-class me as a student was most worried about – Budget!
Here's a brief outline for those who are planning a European vacation for the first time.
Now, the answer to this when and where to visit in Europe lies in the time you have available as well as your budget.
So, if you are clueless about what would be the ideal time to travel to your favourite European holiday destinations then the answer will be any time between the high season and low season (Known as Shoulder season) is often considered as the ideal time to visit Europe as major cities don't seem to be as crowdy as in high season.
Ideally Spring (between March-May) and Autumn (between September-November) are the best time to travel but most of the cities are happen to be crowdy and sightseeing could be a bit expensive as well.
If you are travelling Europe for the first time, try to do a sampling of all the exotic locations that Europe has to offer. Keep the rest for your next visit, which may be a long stay in a destination that really close to your heart, and skip over a place you may not have enjoyed.
No need to worry about that!
Here's a simple breakdown of the minimum duration of your stay in each country (only for 11 Schengen countries). In this chart below, we are assuming that you are going to visit at least 2 major cities and 2 minor cities in each country for your Europe trip.
| | | |
| --- | --- | --- |
| Country | Cities | Minimum Travel Duration |
| Belgium | Brussels, Bruges, Antwerp, Ghent | 4-5 days |
| Switzerland | Bern, Zurich, Interlaken, Jungfrau Region | 4-5 days |
| Austria | Vienna, Innsbruck, Salzburg, Salzkammergut | 3-4 days |
| Germany | Berlin, Munich, Frankfurt, Black Forest Region | 6-7 days |
| Netherlands | Amsterdam, Eindhoven, Rotterdam, Haarlem | 3-5 days |
| France | Paris, Bordeaux, Nice, Marseille | 3-5 days |
| Spain | Barcelona, Madrid, Seville, Palma de Mallorca | 5-6 days |
| Portugal | Lisbon, Tavira, Evora, Porto | 4-5 days |
| Italy | Rome, Florence, Naples, Venice | 5-6 days |
| Greece | Athens, Thessaloniki, Greek Islands, Crete | 4-5 days |
| Czech Republic | Prague, Brno, Adršpach Rock City, Liberec | 3-4 days |
| Hungary | Budapest, Eger, Szeged, Pecs | 4-5 days |
Europe Trip Itinerary From India
To make your life easier I am going to suggest a 14-Day Europe trip itinerary from India, which is something like this:
Delhi (India) —> Budapest (Hungary)*
Budapest is one of those European cities that has a little bit of everything. The main attractions are the Parliament Building, Buda Castle, Szechenyi Chain Bridge, Fisherman's Bastion, the ruin bars etc and is perfect for the budget travellers and backpackers as many of its tourist sights are FREE! In addition, you can also visit few other major urban cities like Eger, Szeged, Pecs.
Budapest (Hungary) —> Vienna (Austria)
Guess what! Your next destination has been ranked the most livable city in the world! You should definitely visit Schönbrunn Palace, Hofburg Palace, Belvedere Palace, The Museum of Fine Art, and last but not the least, the classical Vienna Coffee with Sacher cake. Include Innsbruck and Salzburg in your list as well (Bollywood has a special inclination towards these three locations – 85 movies were partly shot in Austria in the last few years)
Vienna (Austria) —> Prague (Czech Republic)
Capital of Czech Republic – Prague or Praha is also known as the "City of Thousand Spires", situated at the centre of Europe. The most significant landmarks include Charles Bridge, Prague Castle Complex, The Old Town, Prague's Astronomical Clock, and of course, the Czech beer! Don't miss out Brno, second biggest city and considered as one of the top places to visit in Czech Republic. From Brno you can visit Adršpach Rock City, famous for formations made out sandstone that are pretty unusual in appearance. This one is perfect city for those who're looking forward to an offbeat adventure. Your last stop could be Liberec, city with perfect balance of art and adventure. Adventure lovers can hike and ski at Jizera Mountains. Also, visit Jested peak that offers jaw-dropping views.
Prague (Czech Republic) —> Paris (France)
Most people prefer to visit the 'City of Love" – Paris during their first trip to Europe. Paris is a plethora of fashion, food, art and culture. The most popular attraction in Paris is none other than the Eiffel Tower, an engineering marvel in itself. Other popular attraction includes – Louvre Museum, Arc De Triomphe, Palace of Versailles. Finally, how you can miss the Champs-Elysées evening stroll and Ladurée's macarons which are the perfect balance of flavours that simply melts in your mouth! A walk in Montmartre is perfect to end your day of exploration. If you are a lover of good food and wine, then Bordeaux, the capital of French wine is the place for you. Nice and Marseille are among the other best cities to visit in France.
Paris (France) —> Rome (Italy)
There are so many incredible cities to visit in Italy alone, you could easily spend your whole 14-days' vacation in this wonderful country with a stunning natural beauty and rich historical, architectural brilliance. The cities that you shouldn't miss apart from Rome is Florence, which require at least 2-3 days each, while smaller cities like Naples and Venice can be seen in a day or two.
Rome (Italy) —>Delhi
*Write-off your arrival day to Europe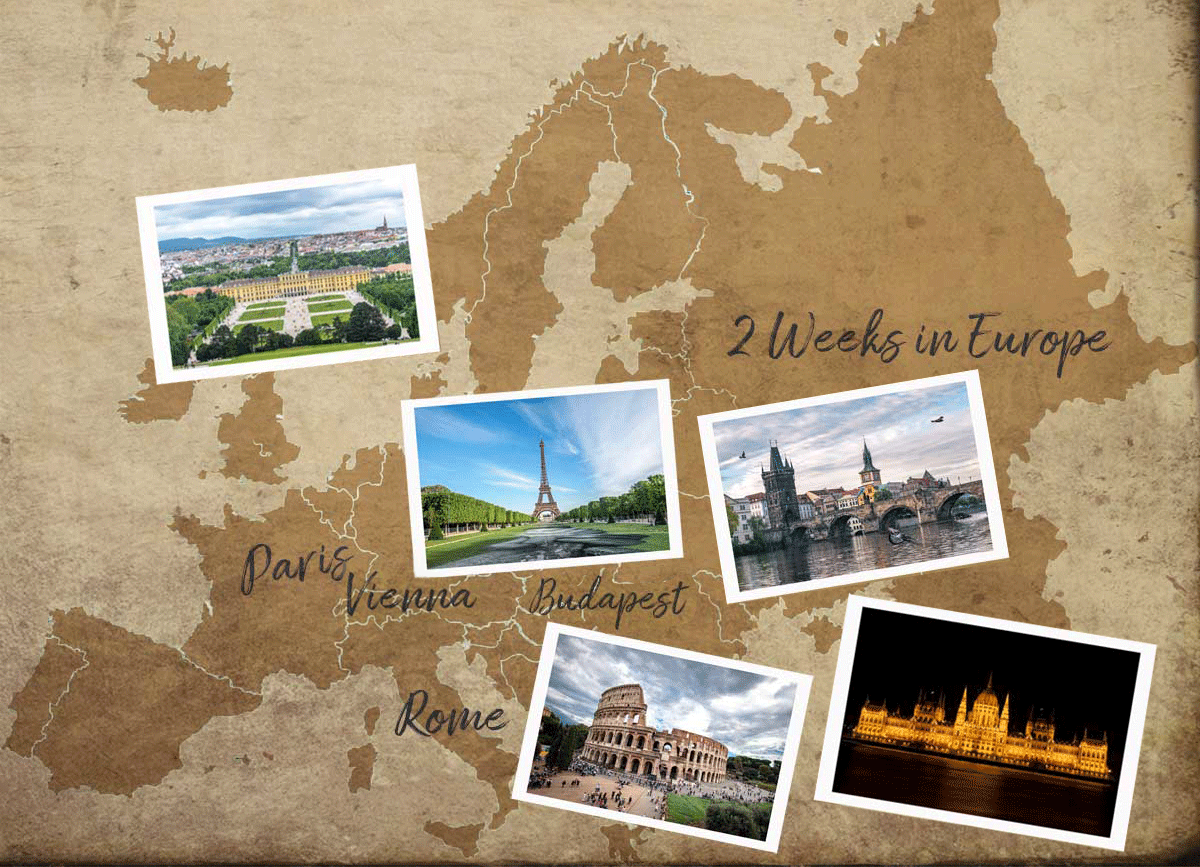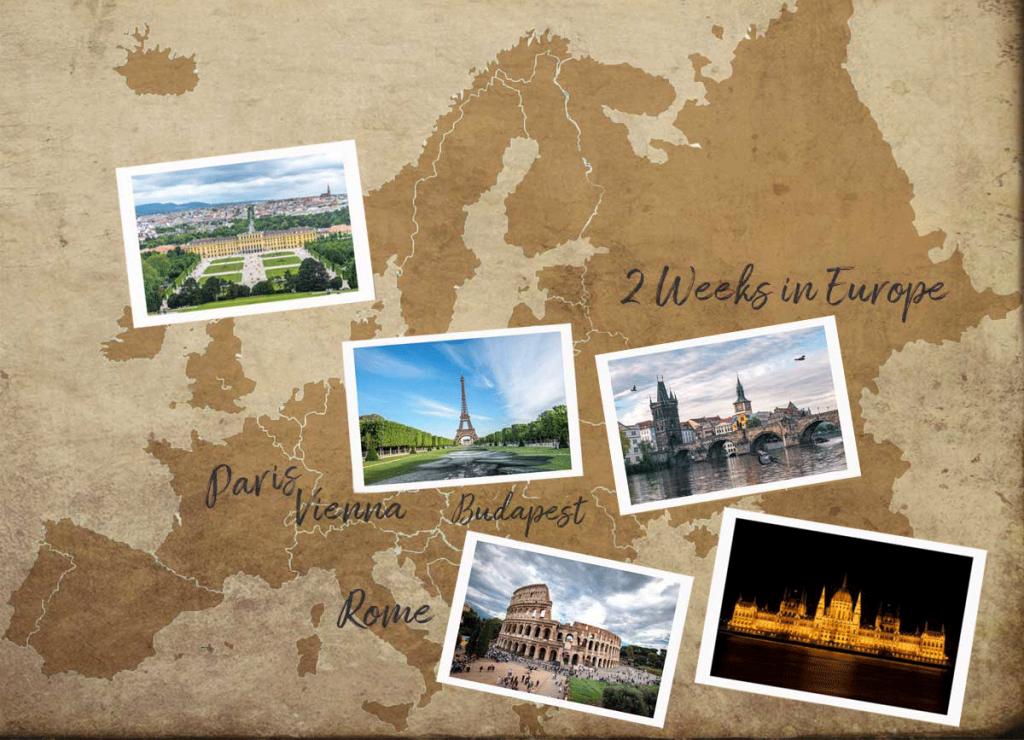 For internal travel between cities check options through rome2rio, which shows the best and cheapest options for buses, flights, or trains.
Moreover, if you don't want to plan your Europe trip by yourself, then you can travel through some Indian Tour agencies who provide some best Europe tour packages from India, like Thomas Cook, SOTC, etc, but I personally don't recommend that as they have some pre-planned trips with time-bound.
Finally, if you are looking for a guided and expert planned vacation and travel packages and want to plan your own custom Europe trip, your best place could be 'TravelStride'. They will match you with a local travel expert and plan, a custom itinerary for you as per your budget!
How cool is that!!
Things To Take On Europe Trip From India
Before heading out to the booking your flight, there are few very important things that you'll need to take on a Europe trip from India.
Before you pack your bags and be ready to go, check all your travel documents and other necessary things prepared. This includes your passport (valid at least 6 months from your arrival), Europe travel insurance, travel itinerary, Europe trip package information, hotel reservations, visas (if necessary), copies of your passport, Europe travel map, and an international driver's license if you intend to drive in countries that require one.
Visa for Europe Trip From India
For Europe, there are 26 countries that are covered under the Schengen Visa scheme. Firstly, be very clear about your plan and the number of countries you intend to visit, check whether they are covered under the Schengen scheme or not?
For traveling to Europe, you need to apply for a short-term Schengen visa under the "tourist" specification from India. Schengen Visa Fees for Indian Passport holders is around ₹ 7000.
You can easily apply through the VFS centres in your respective city. Still having doubts, don't!
You can apply your Schengen Visa on your own through VFS Global.
It is highly recommended to apply for a visa at least two months prior to your probable travel date to avoid last minute tension.
SIM Card For Europe Travel From India
Are you planning to buy a SIM card for Europe travel from India?
If possible, try to avoid that. It's always better to buy a local SIM card in the respective country as roaming charges do apply and network availability might vary. For example, in Italy Wind mobile is economical and easily accessible across all cities with attractive plans.
Europe Travel Insurance
When you are travelling to Europe, it is compulsory to have well-covered travel insurance for visa purposes as well as for our own medical assurance. It is recommended to always purchase insurance which covers not only the actual number of days but extra days as well. There are various approved Indian travel insurance companies (Apollo Munich Health Insurance Company, Bajaj Allianz General Insurance Company, etc), where you can purchase travel medical insurance for the Schengen visa process. I purchased my insurance through Bajaj Allianz at the time of my travel. It will cost you around ₹ 2000 to ₹ 3000.
How Much Does It Cost For Europe Trip From India?
Many people ask this question, but honestly speaking that is quite difficult to answer.
Firstly, Europe is not a country, it's a continent that comprises many countries. Some of them are more expensive to travel like, Switzerland and some are relatively cheaper like, Greece, while a few of them are pretty cheap e.g., Budapest.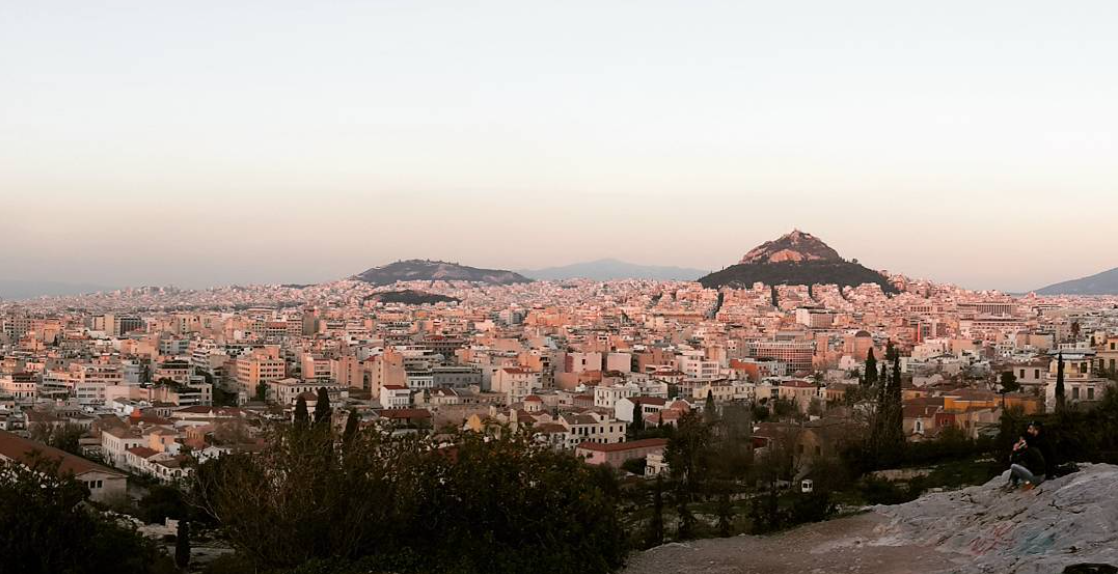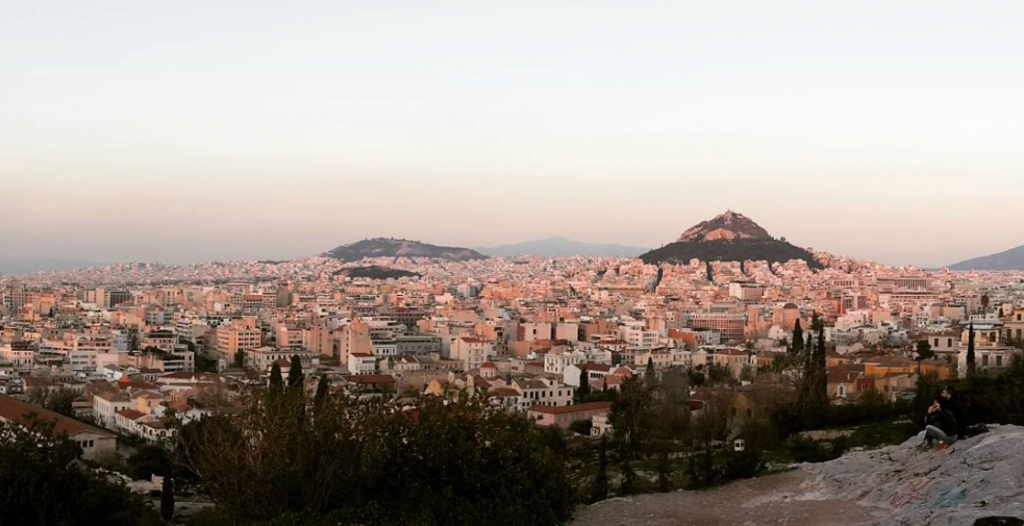 Please keep in mind that your cost will entirely depend on which places you visit at what season, the kind of accommodation you stay at, the modes you choose for intra-city transportation (flights, taxis, train, buses, etc.).
How much would a solo Europe trip from India cost?
Europe trip budget from India for a normal 14-day trip that covers 4-5 countries usually costs people up to 1 to 1.5 Lakhs per person. On the other hand, if you are doing the entire Europe trip backpacking (hitchhiking, staying in hostels, choosing cheap transportations wisely etc.), the costs will be substantially different from a regular trip.
You can get an idea of the costs from the posts on Eastern Europe tours from India.
I hope this gives you a clear idea about the cost of Europe trip from India.
I am quite sure that this article will help you plan a budget Europe trip with ease and serves as a complete Europe trip guide from India. If you find it useful, have any questions, or suggestions for improving the blog please write feedback in a comment.