Thinking over the best places to visit in Italy before planning a big trip?
You have my support: despite my temptation to list almost fifty places to go in Italy on this list, I've narrowed it down to the top ten places to visit in Italy along with a few tricks for an ideal tour experience.
Italy has long been considered as one of my absolute favorite places to travel, and despite constantly spending, staying, and exploring the place over three years, I'll be going back to enjoy the most beautiful places in Italy again and again for all my life.
Before heading on to plan your trip to this wonderful Mediterranean country with my list of the best places to visit in Italy.
Let's find out the reason why should we need to visit Italy.
Reasons To Visit Italy
Situated in the southern region of Europe, the lady boot-shaped peninsula of Italy is one of the world's most desired travel destinations for numerous reasons that include captivating cities and countryside, passionate and friendly locals, valued art treasures, and world-class cuisine.
Italy is a destination where you can witness some of the most iconic sites in the world – the Colosseum and the Trevi Fountain in Rome, the leaning Tower of Pisa, Milan Cathedral to name but a few. The country is home to the world's highest number of World Heritage sites – 51 in all and has Europe's largest active volcano Mt. Etna – a UNESCO World Heritage Site, providing a spectacular viewing of eruptions, lava flows, and vast caves.
It has been world-famous for its pizza, pasta, Colosseum, Milan fashion, opera music, and football – 'gli Azzurri' (The Blues – considered as Europe's Brazil) – offers various other exciting attractions.
There's the chance to see renowned Renaissance masterwork and shop for premium fashion too. The famous Gothic Milan cathedral (duomo di Milano) and the Santa Maria Delle Grazie convent display Leonardo da Vinci's representation. St. Peter's Square in Vatican City exhibit true architectural masterpiece by Michelangelo, Donato Bramante, Carlo Maderno, and Gian Lorenzo Bernini and considered as the most renowned work of Renaissance architecture. Also, Florence is famed for its symbolic architecture and showpieces of art from Renaissance time.
Moreover, Italy offers a stunning range of lush natural scenery and multiple opportunities to escape into nature. Sardinia, Tuscany, Cinque Terre, and the Dolomites all flaunt incredible landscapes and brilliant hiking routes.
You could spend your time in this culturally rich land learning about the lives of the Romans at Rome, witnessing the devastations caused by Mount Vesuvius at Pompeii, or just loitering alongside one of the many Italian lakes.
Indeed, Italy has something very special for every traveler, making it a truly global tourist destination.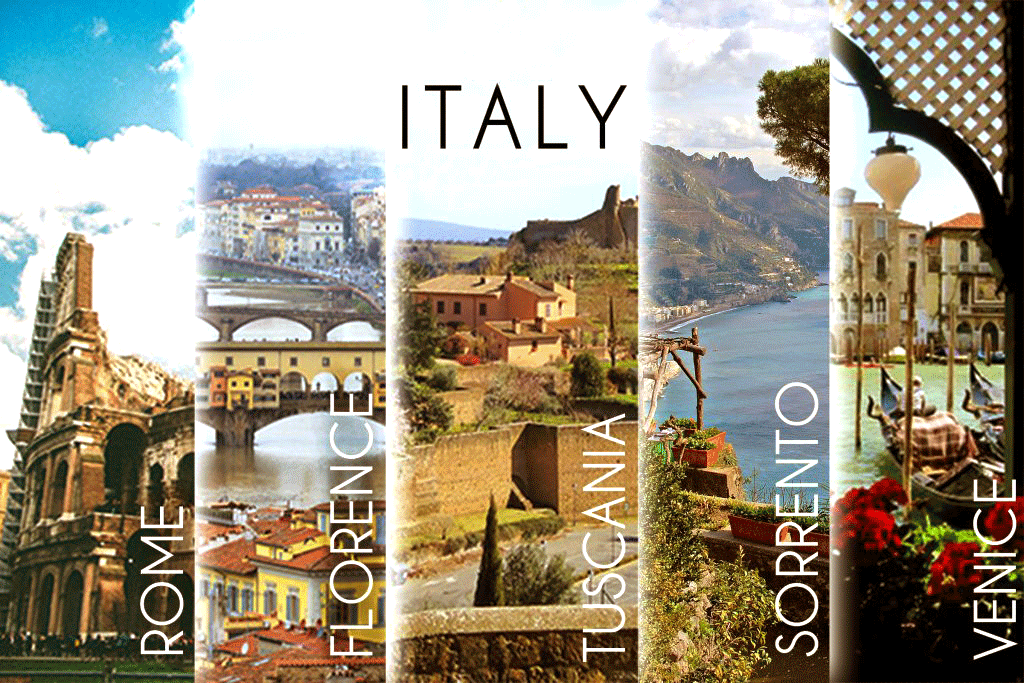 Top 10 Places To Visit In Italy
Are you planning your first trip to Italy? Let me tell you, it's going to be really undecided as to which cities to visit. It's a tough decision, for some good reasons as mentioned earlier. Moreover, Italy's major cities and destinations can easily be reached by train.
The amount of time you are planning to stay in Italy will likely decide how many places you can visit there. Many travelers choose the classic itinerary of Rome, Florence, Milan, and Venice, perhaps with a side trip through Tuscany. There are so many stunning and exotic places to discover in Italy, so it's really hard to nail down any list of the 'best' places to visit in Italy. Let's give it a shot! These are my picks for the top 10 places to visit in Italy, each with its own special character and charm.
Rome
Rome! Just hearing the name stirs up some of the most popular architectural monuments in the world – the Colosseum, the Sistine Chapel, and the St. Peter's Basilica. The history, that spans twenty-eight centuries, making it one of the oldest inhabited cities in Europe and one of the must-see places in Italy.
The most famous places to visit in Rome are a fantastic blend of historical sites, dazzling piazzas and buzzing neighborhoods, world-class museums. For the first-time visitor, Rome should place at or the top of your list. It's a big, bustling city with main attractions clustered around the historic city center.
Top Attractions: The Colosseum, the Vatican Museum and Sistine Chapel, the Pantheon, Trevi Fountain, Spanish Steps. Walkthrough the historic heart of Rome, explore Piazza del Popolo, Piazza Navona, and Campo de Fiori, and enjoy dinner in Trastevere.
Estimated Stay: If You are planning to see only the main sites, a rushed two-days stay in the city can able you to visit the highlights. With even more time, you can explore Rome's each and every corner, take a food tour, and venture into off-beat attractions.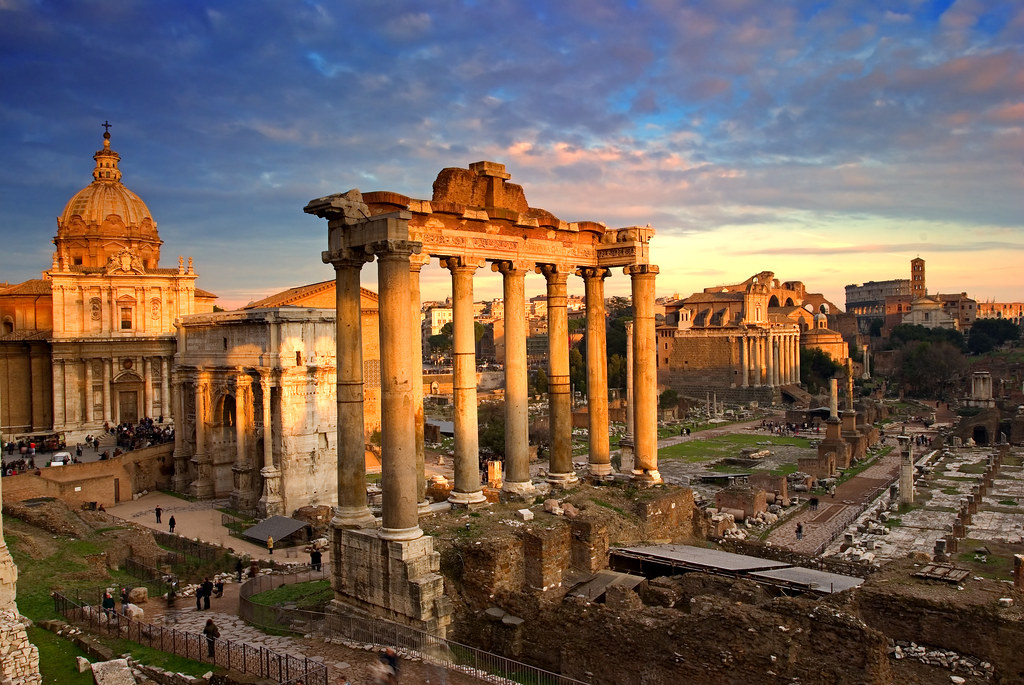 Read More: Rome In 2 Days Itinerary
Venice
Venice (Venezia) is one of my personal favorite places in Italy and also makes it to the top of the list for many first-time visitors. Why?
Venice is one of the unique places to visit in Italy, built on a lagoon surrounded by the Adriatic Sea. Moreover, it is compact and perfect to be explored in just a few days' time.
Venice can be considered as romantic, historic, and magnificent with its canals and gondolas, the architectural piazzas, the colorful towns of Murano and Burano will definitely make you fall in love with this attractive place!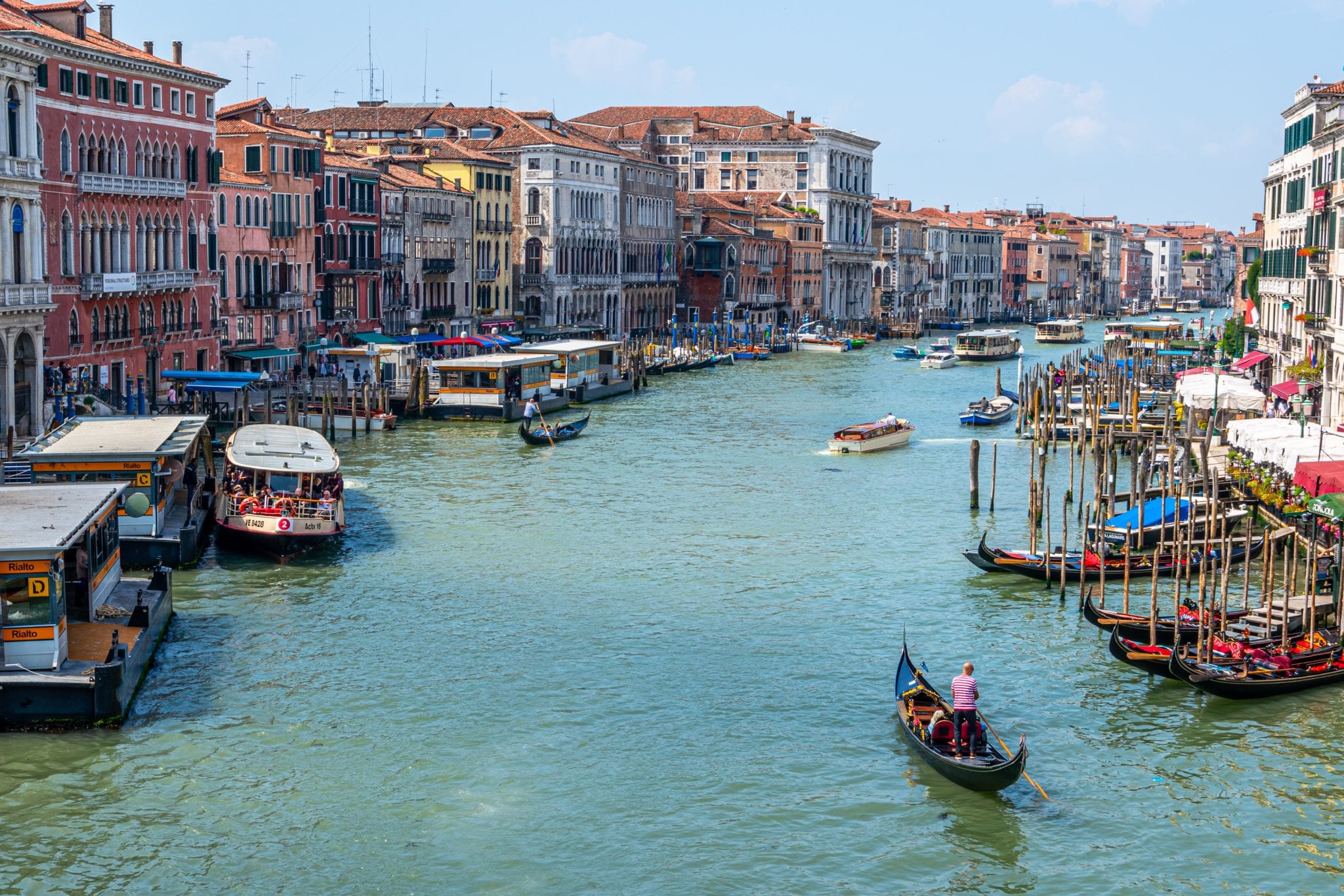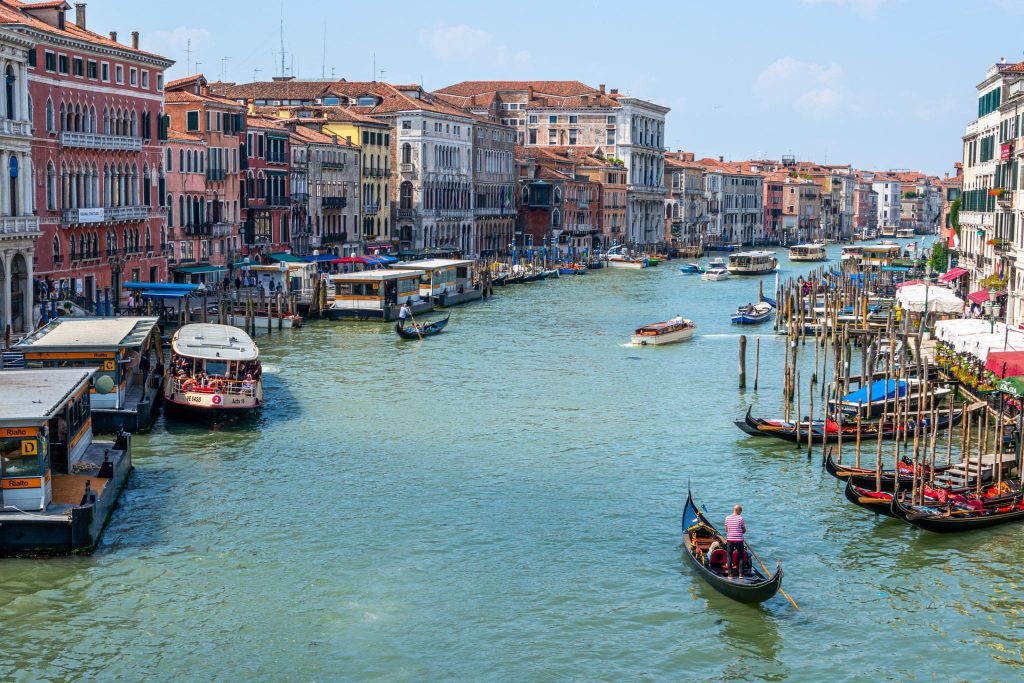 Top Attractions: Take a gondola ride through the city, see St. Mark's Square, wander along the canals, wade across the Rialto Bridge, and visit the Doges' Palace and Saint Mark's Basilica.
Estimated Stay: Spend at least one full day to see the highlights of Venice. If you are planning to visit Murano, Burano to explore the neighborhoods two to three days are enough.
Florence
Florence (Firenze) is undoubtedly one of the best places to visit in Italy. The birthplace of the Renaissance and the art museums are proof of that. Michelangelo's David, the amazing Uffizi Gallery, and the statues that are on display in the historic city center are breathtaking views to see. Even there are enough towers to climb for panoramic views, gelato to eat, and shops to visit that you don't have to feel overburden with museum tours on a trip to Florence.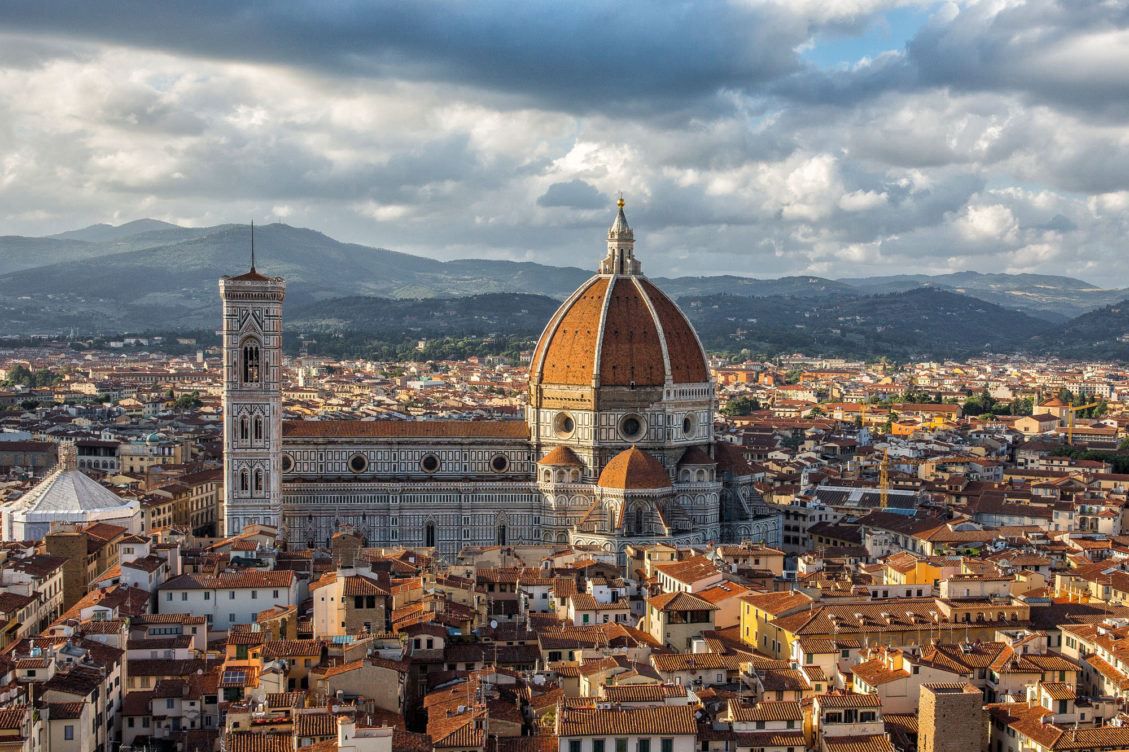 Top Experiences: Don't miss Michelangelo's David, the Duomo, Uffizi Gallery tour, wander across Ponte Vecchio, eat gelato, and watch the sunset over Florence from Piazzale Michelangelo.
Estimated Stay: You can rush through the best of Florence in one full day. Florence also makes a great base for day trips to Tuscany (Toscana).
Milan
Milan is home to world-class museums, fashionable shopping areas, football, the Duomo, and Leonardo da Vinci's 'Last Supper'. Almost devastated from heavy bombing during World War II, Milan has since reconstructed and undergone an architectural Renaissance, now shines as one of the wealthiest cities in Europe.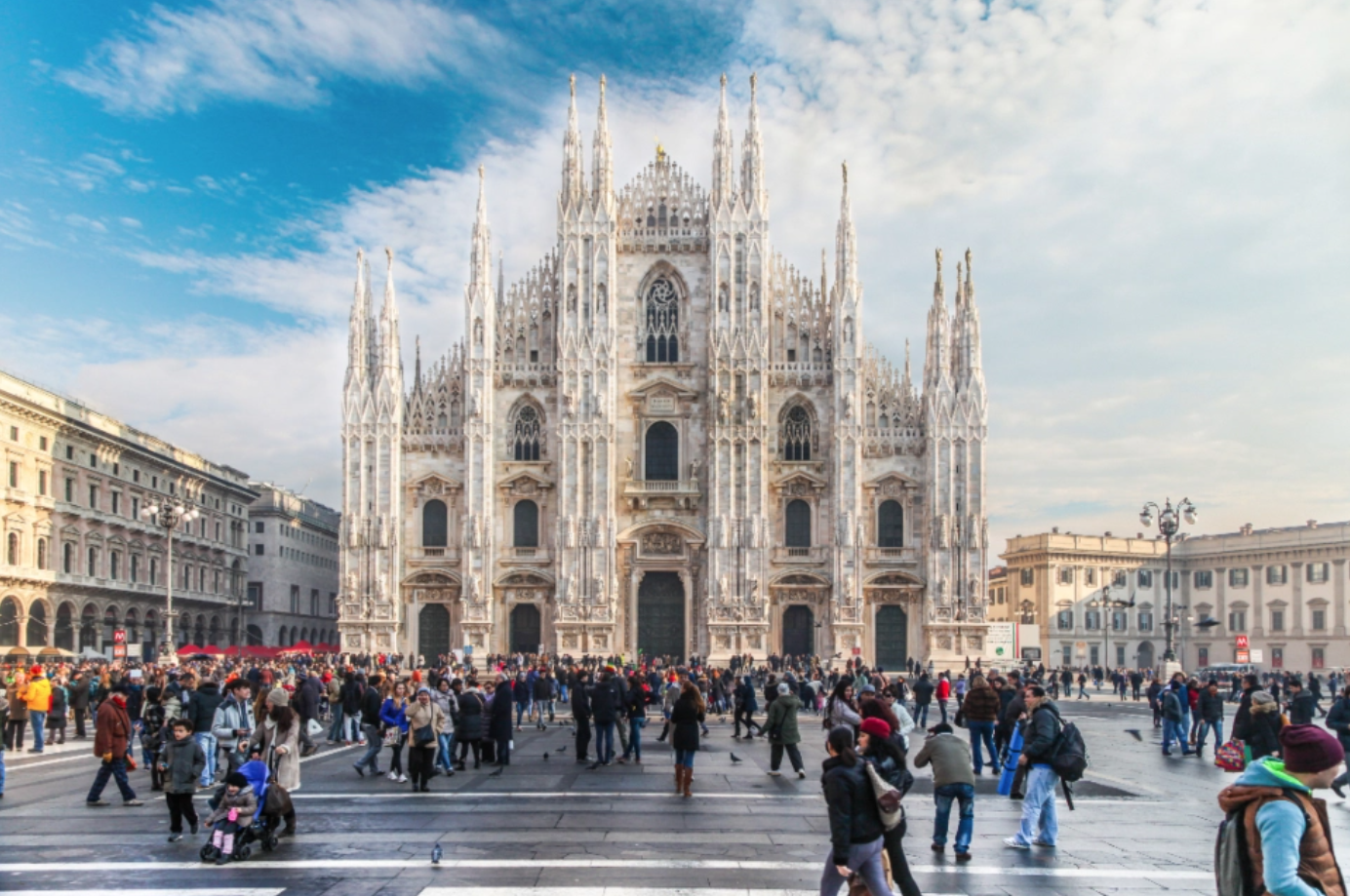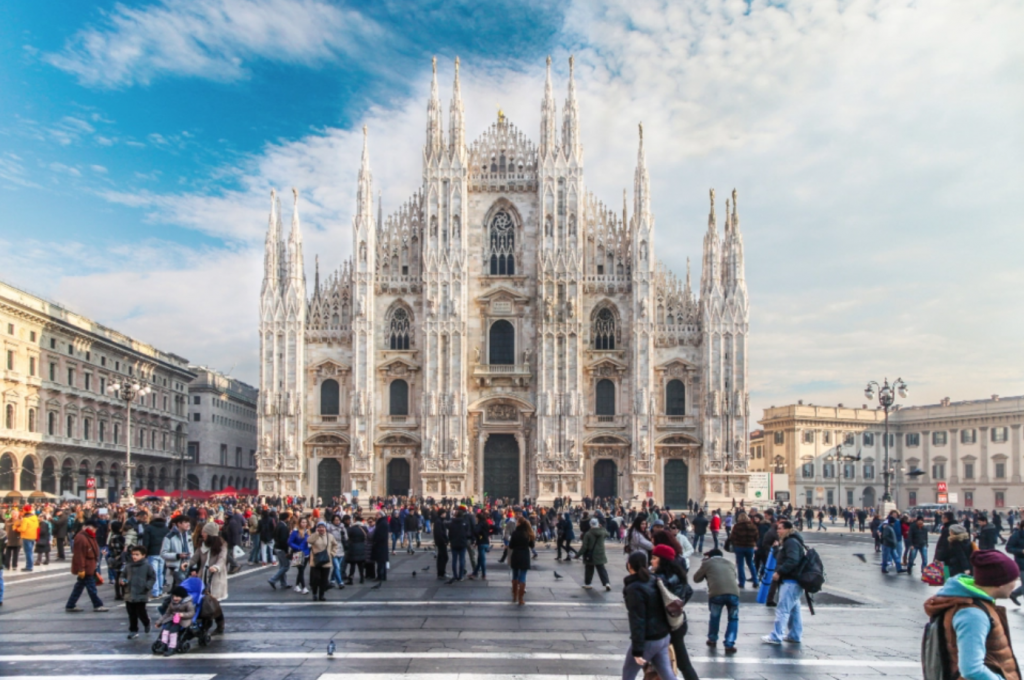 Top Experiences: Witness Da Vinci's 'Last Supper', go shopping at Galleria Vittorio Emanuele II, walk top of the Duomo.
Estimated Stay: One or two days. Milan is also considered as one of the best places to visit in Italy with family that involves a lot of day trips. You can make a nice day trip if you are traveling between cities such as Florence, Lake Como, and Venice.
Pompeii
At the foot of Mt. Vesuvius situated the ruins of the ancient city of Pompeii, which was buried under several feet of volcanic ash. This is your opportunity to stroll through a well-preserved, ancient city and get one of Italy's best history lessons.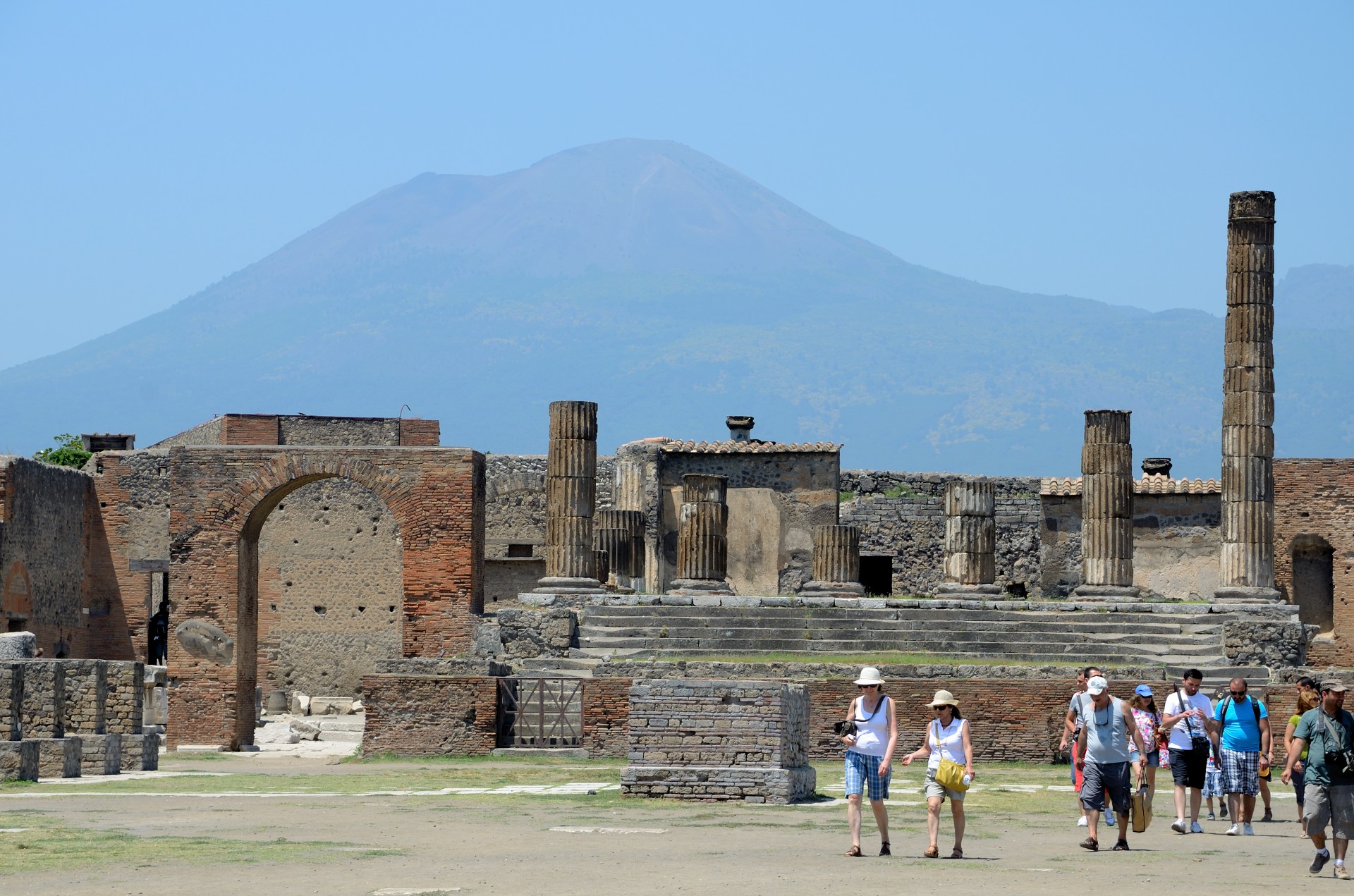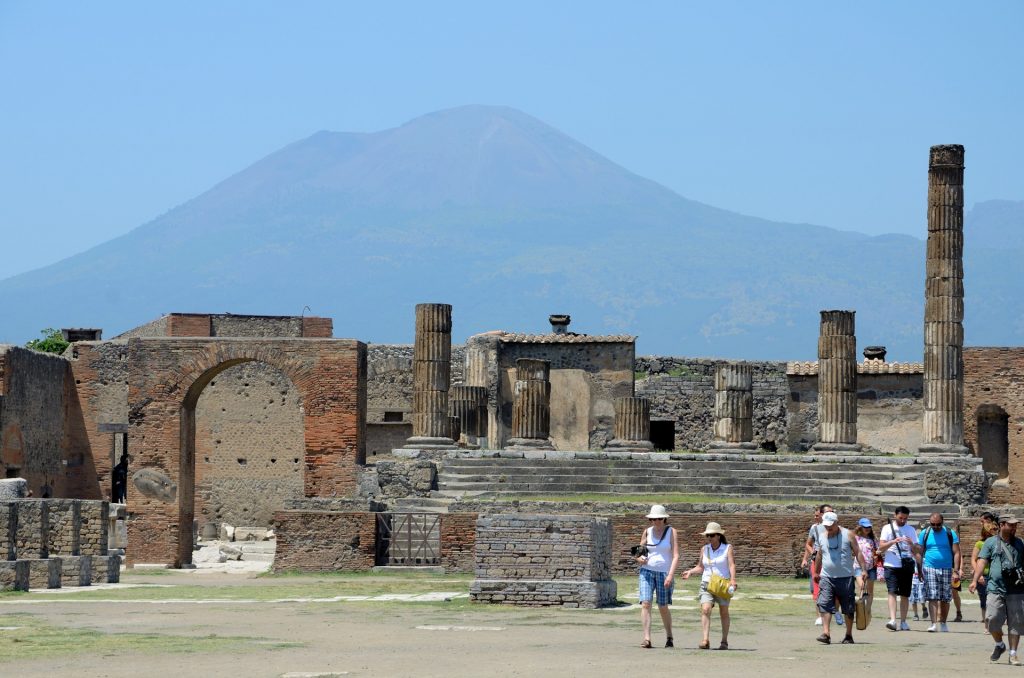 Top Experiences: You can explore Pompeii on your own or can consider hiring a guide or joining a tour to get the best experience.
Estimated Stay: You can visit Pompeii on a day trip from Rome, Naples, or the Amalfi Coast. The maximum duration of this trip will be two hours. You can also hike up to the summit of Mt. Vesuvius for some great experience.
Tuscany
Various books and Hollywood movies keep on flaunting Tuscany's beauty and this has made us fall in love with this area. Scenic hillside towns climbing up in the midst of vineyards and rolling hills made Tuscany sumptuous and fun to explore. One week in Tuscany can be enjoyable if you are planning to settle down in a Tuscan villa along with some day trips out to the neighboring towns.
Top Experiences: Tour the hill towns of Tuscany. Siena (details below) is one of the larger towns with Florence, Lucca, Sienna, and Arezzo. They are all very unique and beautiful Tuscan towns. Top hill towns include San Gimignano, Pienza, and Volterra.
Estimated Stay: A day trip into Tuscany from Siena or Florence, and visiting a few of the smaller neighborhoods will be able to see some highlights of this scenic area. But with more time, usually three to four days, allows you to be laid back and soak up this region and its wineries.
Pisa
Pisa is world-famous for its Leaning Tower (well known for Galileo's gravity experiment from Leaning Tower of Pisa). You might be thinking about whether it's really worth the visit? Let me tell you, Pisa is worth a quick stop if you are planning to travel from Florence to the Cinque Terre and can take an hour to pose with the tower for those cliché photos along with other travelers and maybe even climb the tower.
Top Experiences: You must try to climb the tower if vertigo is not an issue for you.
Estimated Stay: Two to three hours stay in the city is enough to experience the tower and surroundings.
Verona
The city of Romeo and Juliet is located along the Adige River and is considered one of the most charming cities in Italy. This small city is gorgeous but also an underrated Italian destination and is worth the visit, even if you just have a few hours.
You will not regret if you include Verona in your travel plans and might be thrilled you did so.
Top Experiences: The busiest spot is Juliette's house, can expect a moderate to the heavy crowd there. Stroll across Ponte Scaligero, visit Piazza delle Erbe, visit the Arena di Verona (recent Bollywood movie 'Rockstar' shot over there for one of its songs), view the city of Verona from the top of Piazzale Castel San Pietro, and stroll through the city during sunset.
Estimated Stay: I will suggest you stay one night at Verona for experiencing the flavor of this city and stroll the city streets at night when the day-trippers leave.
Siena
A hill town in Tuscany, Siena is a great place to visit. Siena is similar to Florence but comparatively quieter and smaller. I am quite sure you will definitely love this place if you are paying a visit.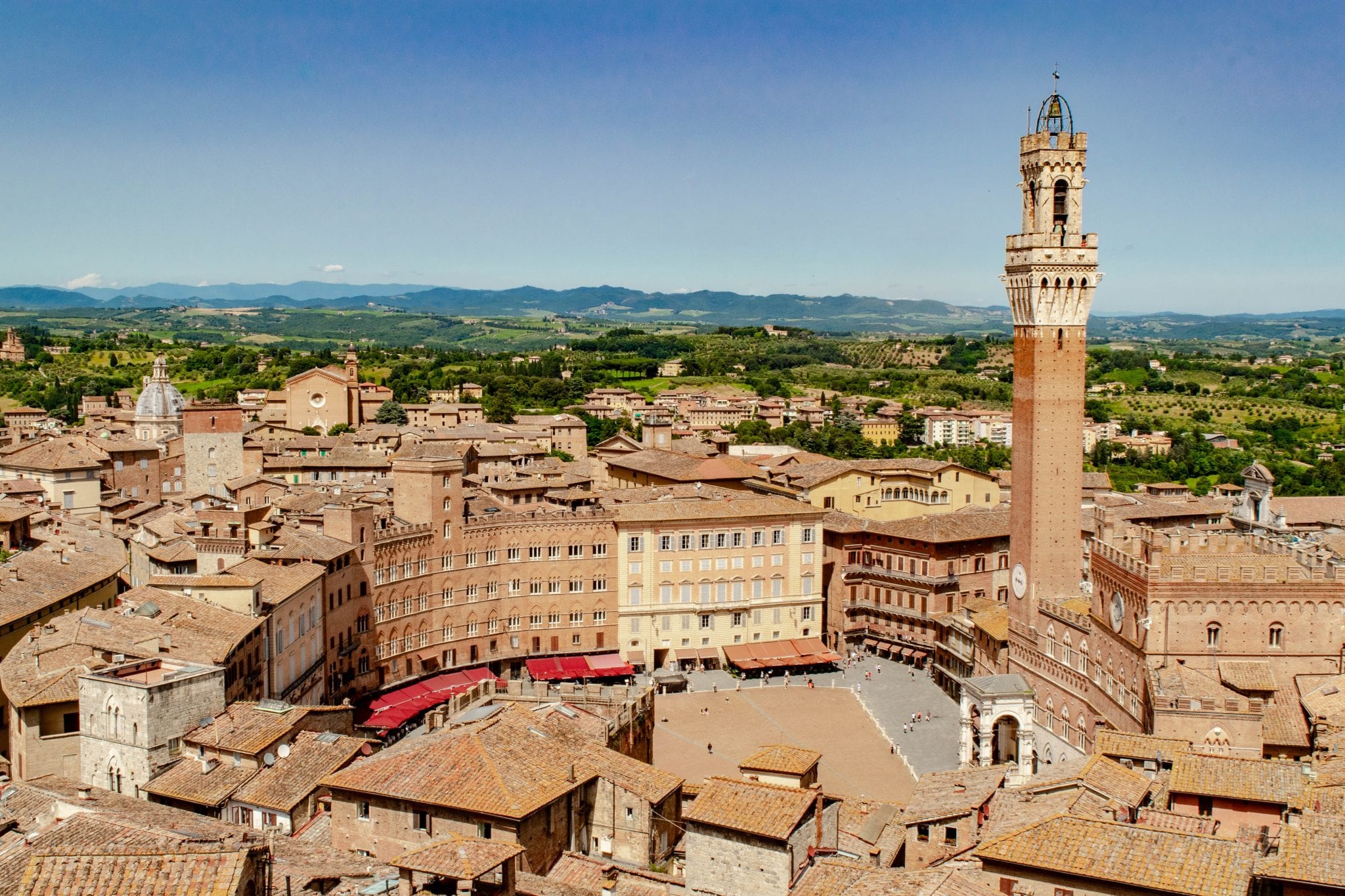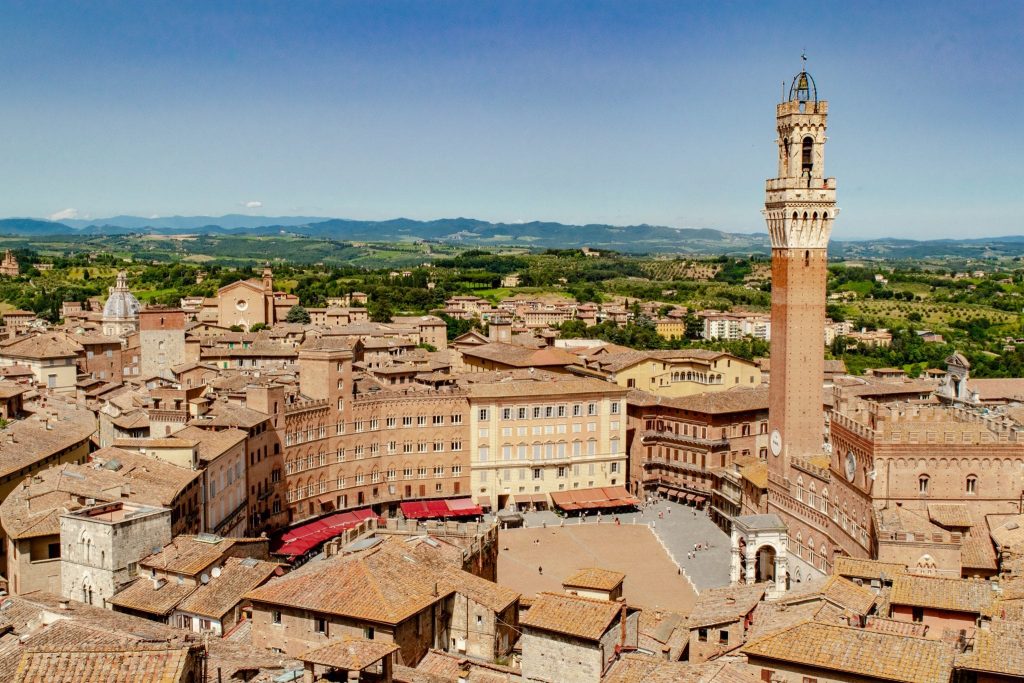 Top Experiences: Overlook Siena from Torre del Mangia, roam around the cobblestoned streets, visit the Siena Cathedral, and spend some time in Piazza del Campo.
Estimated Stay: If you have more time, spend at least one night here to really experience the best of Siena (or you can plan a day trip from Florence or Tuscany).
Sicily
Sicily is the biggest island in the Mediterranean, and home to Mt. Etna, the second most active volcano in the world, and has long been considered one of the best places to visit in Italy with family. There is something for every age group, and community on Italy's largest island, from archaeological sites to family resorts to busy towns and cities. This is a place where you can see ancient Greek and Roman ruins, stunning beaches, scenic towns, and lots of castles.
Top Experiences: Palermo, the capital of Sicily, is an exotic city worth exploring. Visit the Greek Theatre of Taormina, the Aeolian Islands, climb Mt. Etna, and relax on the beaches.
Estimated Stay: You need at least three days to get a taste of what Sicily has to offer. During three days' time, you can see the historical highlights, chill out on the beach, and visit Mt. Etna.
Read More: A Step-by-Step Guide On How To Plan A Europe Trip From India
Best Places To Visit In Italy: Travel Map
Italy is so rich in charming, and breathtaking places – I agree, it is not an easy job to pick just some of the most beautiful places in Italy.
However, I believe, this article has inspired you to include some of the places on your Italy bucket list because It's truly a unique country to visit.
I will try to write on some of the most unique places to visit in Italy in one of my future articles to give an idea of other underrated but equally gorgeous places in Italy that you must include in your travel list.
If you find this article helpful, have any questions, or suggestions for improving the blog please write feedback in a comment.