Rome also known as 'The Eternal City' is a destination that has a plethora of historical monuments, beautiful architecture, piazzas or squares, churches, fountains, as well as incredible restaurants. Here's one thing about the capital of Italy, Rome: whether you decided to stay and see Rome in 2 days or 2 weeks, I can assure you, will never run out of things to do, and also to see the highlights.
Rome's historical center is listed as a UNESCO World Heritage site and the city consists of major attractions including the Colosseum, Roman Forum, Altar of the Fatherland, and also the independent Vatican State. It's ranked as the second most visited city in Europe which got almost an average of 8 – 10 million travelers in a year.
Due to the infinite magnitude of its historical, archaeological, and art riches, as well as for the grace of its unique traditions, the charm of its panoramic views, and the splendor of its marvelous 'villas', walking in of its streets and alleys paved with cobblestones and dipping in 'la dolce vita' (the sweet life) is one of the great experiences to have and perhaps the reason behind making it one of the most desired travel destinations in the world.
This budget travel guide to Rome will help you to plan your trip, going around the most popular and must-visit places and attractions in only 2 days.
Now, it's time to explore how you can go around in the chaos, and save money at the same time in one of the more expensive cities not only in Italy but also in Europe!
Before that let's find out the reason why should we need to travel to Rome?
Why Should One Travel To Rome?
A rich history, cobble-stoned streets, stunning architecture and monuments, centuries-old palaces – Rome has everything.
Its contemporaneous fashion offerings and modern nightlife, followed by its historic legacy make it desirable for travelers of all ages and communities.
If you're an eco-freak, Rome's graceful gardens and the greeneries are a treat for your eyes.
Liked Gladiator, an armed warrior who entertained audiences in the ancient Roman era by violent confrontations with fighters and wild animals? Guess what! You can act the part by enrolling yourself in Gladiator school!
Are you a food lover? Rome's bunch of Italian cookery classes offer a chance to interact with the locals and make some lasting memories. Rome's pizza al taglio, supply, and the spaghetti carbonara are some must-try delicacies. And if you've got a sweet tooth, Roman croissants and breads, are incredibly palatable.
Do you consider yourself a party animal? Then Romans really know how to party and have a good time – the rising number of nightclubs is a testament to that fact.
If you're not much into clubbing, many of Rome's trendy bars serve 'aperitivo', (the Italian version of Happy Hour) for you to chill and de-stress.
Are you a movie buff? Revive Roman Holiday on a Vespa at night.
Moreover, you can learn all about the greatest Roman Empire which once conquered most of southern Europe and northern Africa.
Indeed, Rome has something very special for every traveler, making it a truly global city.
Rome In 2 Days Itinerary
I am blatantly obsessed with Rome, and it ranks among my top cities in the entire world. I've been to the city for almost three years due to my master's degree, and have made it my mission to get to know Rome better and better with each passing year during my stay.
My objective with this 2 days Rome itinerary is very simple – provide you the details of the best places in the city – all of those highlights that are well-known and the places you can't afford to miss during your first trip to Rome – and also help you feel obsessed with the city so much that you start already planning to come back.
So, are you planning a short trip to Rome which will last for 2 days, particularly as a first-timer to the city? I've got you filled with this Rome in 2 days itinerary.
Again, it's very hard to choose from the tons of churches, basilicas, monuments, parks, villas, and many more the city is offering to visit and witness the architectural and natural excellence to us. But, if I have to choose the best places to visit in Rome in 2 days for you, then here are some must-visit places that you have to cover in your 2 days tenure in this eternal city:
Day 1:
Begin your morning in classic Roman style with a 'caffe' and 'cornetto'.
First thing's first: the Colosseum. Head to this famous amphitheatre early in the morning to avoid the crowd (unless you have a skip-the-line ticket). Not only will you be awestruck by this historic landmark minus the masses, but I am also pretty much sure your pictures will be stunning.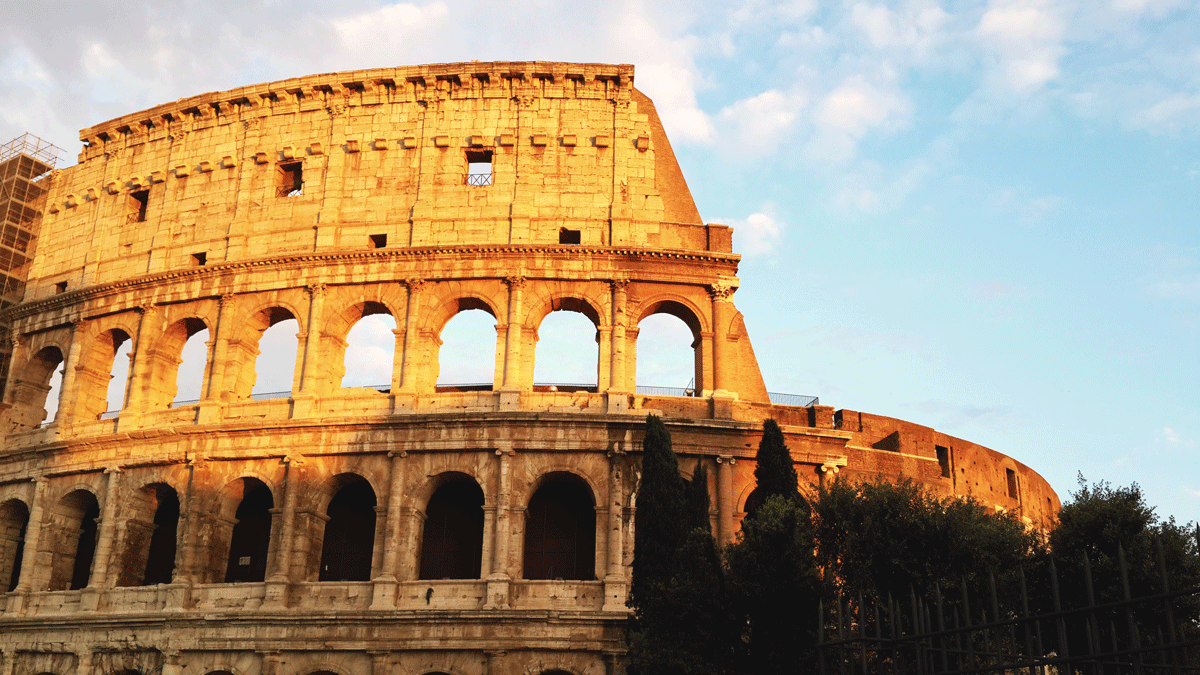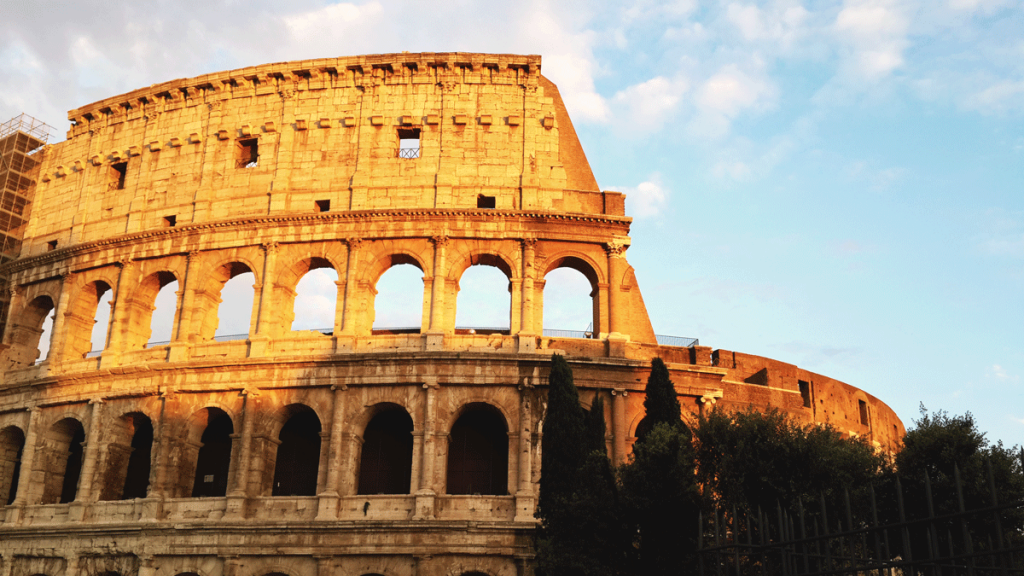 Find out inexpensive skip-the-line Colosseum tickets here!
Right next to the Colosseum exists the awe-inspiring Roman Forum.
When I visited this place first time with my university friends, we were blown away by the grandeur of the forum – when strolling through the remnants of the buildings and avenues, it was a feeling which I can't describe in words and was wondering what it must have looked like in all of its glory during the height of the Roman Empire.
Your next destination Palatine Hill sits within the Roman Forum, where a short climb at the top not only will pay off you with even more ruins and ancient Roman history, but also magnificent views of the Roman Forum, the Colosseum, and the eternal city of Rome itself, including a view of St. Peter's Basilica placing in the distance.
The climb is worth the time spent, but don't forget to bring your camera up there as you will be coming back with some stunning views of Rome from the top!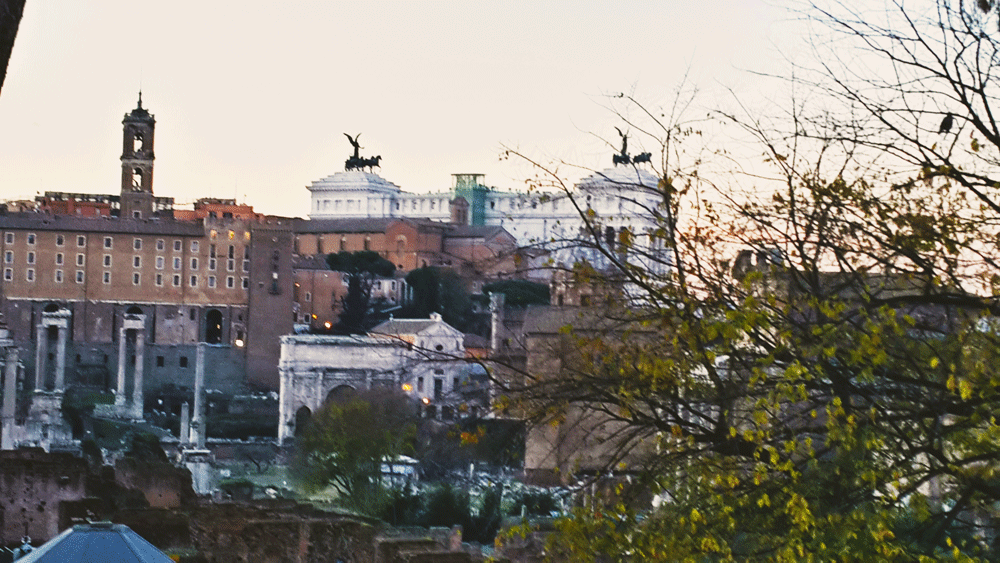 Probably one of the most impressive structures I've ever seen is the Altar of the Fatherland, built in honor of Victor Emmanuel II who was the first king of unified Italy, and also to honor world war I soldiers. Here you'll find a museum in the basement and for some stunning views of the entire city head up to the terraces.


The view from the top of the Altar of the Fatherland is, by far, my favorite of all the best views of Rome.
After your initial morning 'Tour di Roma', you can have your lunch like a true Roman – a deep-fried risotto ball or a pizza margherita/ pizza con zucchini or com maiale (I'd recommend you try pizza con tonno e cipolla – tuna fish with onion) with some good vino bianco or rosso.
My personal favorite way to eat lunch in Rome is 'tavola calda' (usually a bar or café that serves fresh hot lunches), because you can almost always eat something healthy, and it's quick and comparatively cheap while you are going around the city.
Wait! make some room for dessert or gelato (ice cream) at the next stop. You can't miss gelato while you are in Italy. Your trip would be incomplete without having it.
Your next stop is Rome's world-famous Trevi Fountain (The name 'Trevi' comes from tre via, i.e., three lanes, as it's situated at the junction of three lanes). It depicts the mythological Neptune, backed by two Tritons. It has incredible architecture, and the brightly colored water is splendidly beautiful set against the white stone. A fun-filled destination to grab a gelato, throw a coin in the fountain (they use it for charity works), and to watch people.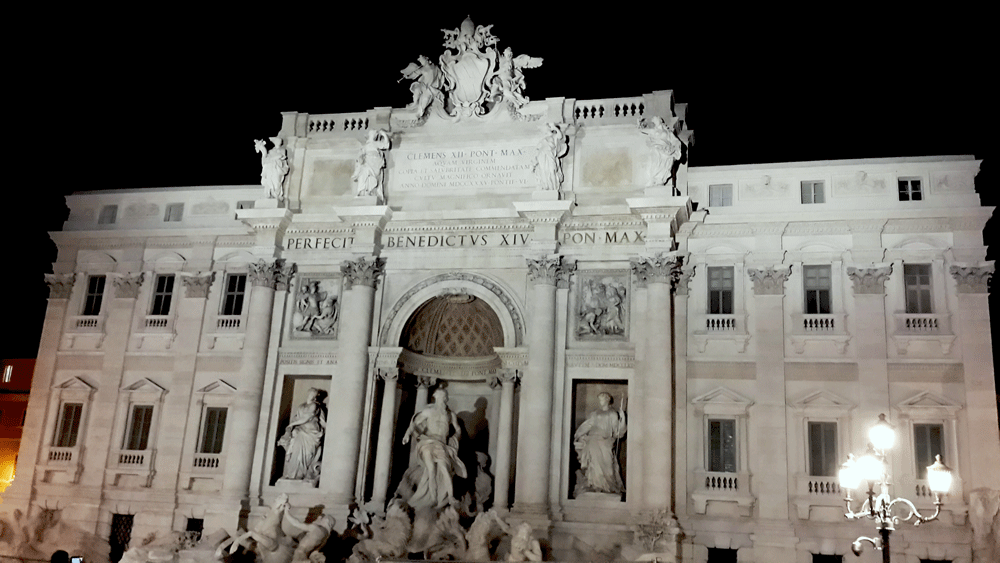 Before visiting Trevi Fountain, you can head to the Pantheon – just a 5 minutes' walk from the Altar of the Fatherland – a Roman temple-turned-church. Pantheon has many mysteries buried in it, constructed around 118-125 AD, and includes a huge interior and dome which is free to visit.
A 10 minutes walk or a quick bus ride from the Trevi fountain will bring you to the famous Spanish Steps. Visiting the famous Spanish Steps is going to be fun at any time of day, but it is mostly crowded in the peak season. These beautiful steps lead from the Piazza di Spagna up to the Trinità dei Monti church at the top. You will get fairly nice views from the top, as seen below.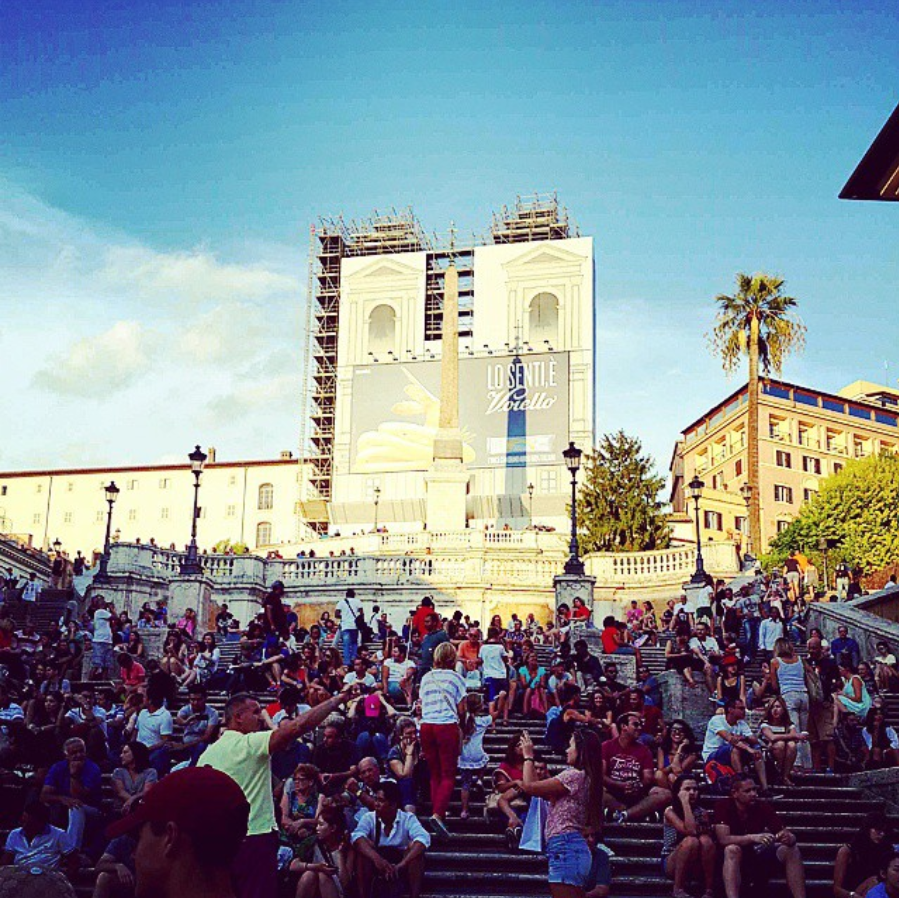 A lovely 2 minutes stroll from the Spanish Steps to the Piazza del Popolo is worthy in its own right as it can claim as one of the prettiest piazzas in Rome!
Don't miss climbing up to the Pincio Terrace while you're in Piazza del Popolo for a stunning view from above of that place and of Rome itself.
If you are an art lover then you can visit the Galleria Borghese and include it as your final destination for day 1, but for a more laid-back traveler like me who's not particularly into art, might probably be ready to unwind after hitting the Piazza del Popolo.
Day 2:
Start your day with an unforgettable tour of the Vatican Museums.
A lifetime experience to witness some marvelous sculptures, historic globes, some of the most beautiful maps in the world, countless paintings – a chance to visit an entirely new city without traveling outside of Rome, and of course the Sistine Chapel or 'Cappella Sistina' – particularly the Sistine Chapel ceiling and The Last Judgment, decorated both by famous Italian sculptor Michelangelo (often called 'Il Divino', the devine one).
Your day 2 Rome itinerary could not be complete without including a visit to Vatican City and the infamous Vatican Museums!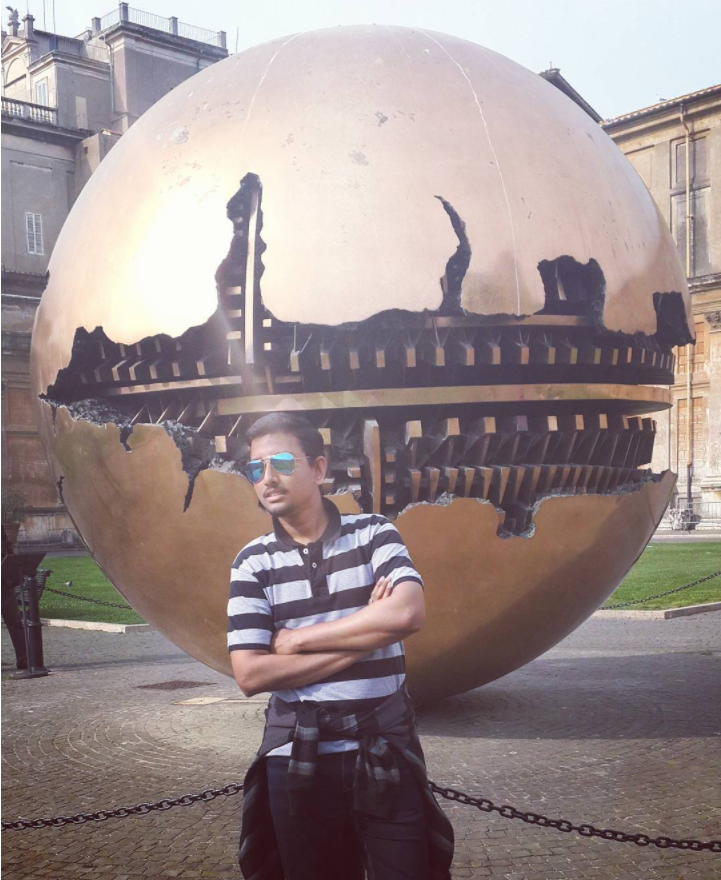 I am going to suggest, buy the Vatican Museum tickets in advance. The Vatican Museums are something that you're going to see without any doubts, so it's always better to buy the Vatican Museums skip the line tickets instead of wasting valuable time standing in a long line – these lines are always ridiculously long (people start standing in lines from 5 AM onwards!), and with only a couple of days in Rome, I am sure you want to avoid waiting in them.
While planning your 2 days Rome itinerary, please keep in mind that the Vatican Museums are closed on Sundays (exception of the last Sunday of the month – open and free to visitors who are able to enter before 12:30 PM – and keep it open till 2:00 PM). On Fridays during the peak season, they're also open at night. So, be aware of that option as well while planning your visit.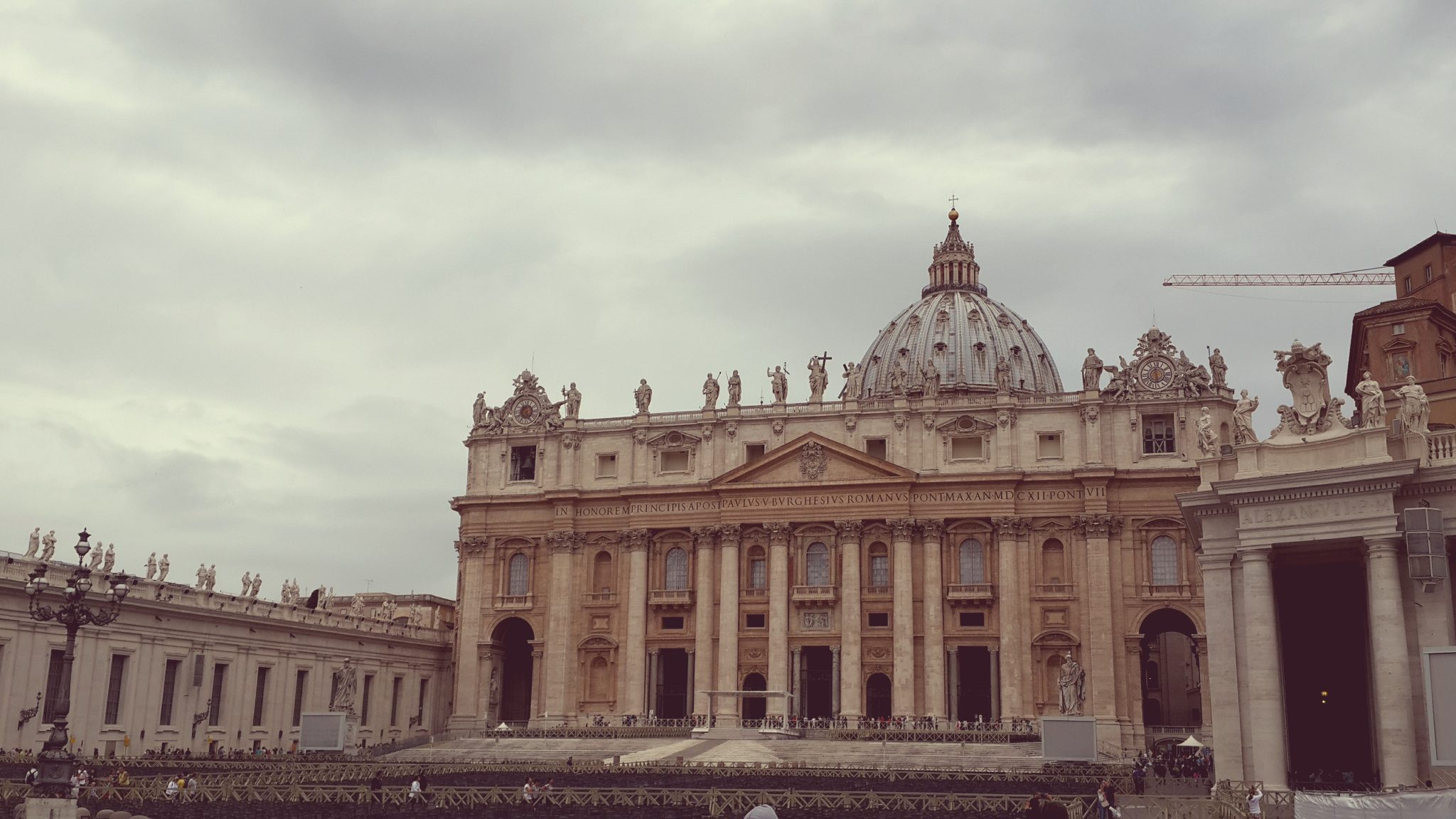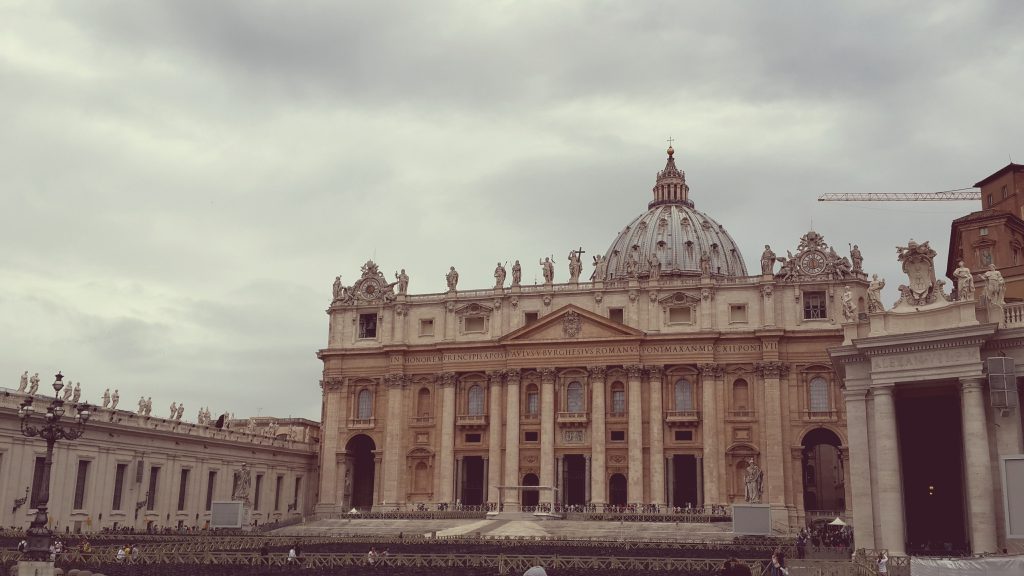 Get the discounted Vatican Museum skip the line tickets and passes here!
Head toward St. Peter's Square. It takes about 15 minutes to reach your next destination.
The first time when I was entering St. Peter's Square from strolling down the Via della Conciliazione, the first thing that awestruck me about St. Peter's Square was simply how gigantic it was – a true architectural masterpiece by Michelangelo, Donato Bramante, Carlo Maderno, and Gian Lorenzo Bernini and considered as the most renowned work of Renaissance architecture.
Feel free to wander around the square and take some photos – when you're ready, jump into the line to enter the Basilica itself (usually it will take some 10-15 minutes for security check!).
But, if you're interested in seeing the Pope, public addresses are held most Wednesday mornings when he is in town. Tickets are required, which are easy to get. Make sure to plan this one in advance!
Make your way to Castel Sant'Angelo. Despite its name, Castel Sant'Angelo was never built to be a castle at all, but a mausoleum – the tomb of Emperor Hadrian and some of his family – combined with the bridge Ponte Sant'Angelo, situated in front of it, are a must-visit place while in Rome. Stay and enjoy the views of the Tiber River from in front of it for a while.
Pay a visit to something really beautiful, the Campo de' Fiori.
Initially, it could look touristic, but this is also beautiful, bustling, and worth stopping by during your 2 days in Rome. Markets are a very important part of any city trip, without them no trip to Rome could be considered complete.
If you still have some energy, I recommend finishing your 2 days in Rome with a food tour!
Not only is this a great way to taste a local delicacy quickly, but a relaxing and fun-filled way to see another neighborhood called Trastevere in Rome. A–well-reviewed food tours like this one are a brilliant way to know this neighborhood through its food and wine.
Rome Trip Planner
Must visit sites during your trip to Rome in 2 days
Rome Travel Tips For Sightseeing
Strictly avoid visiting the Vatican Museums and Colosseum on the same day.
If you are sure about the places you want to visit in Rome, book tickets and tours for popular places in advance. I highly recommend you book virtually all of our tours and tickets for Rome through Get Your Guide.
Keep in mind the dress codes when sightseeing in Rome. Many popular attractions in Rome, like St. Peter's Basilica and the Pantheon, have a dress code that is enforced – i.e., your shoulders, cleavage and knees must be covered.
When planning your 2 days Rome itinerary, keep museum closures in mind. At the time of going through the travel tips for Rome (for other Italian cities as well) and planning your itinerary, always remember museums in Italy close on one particular day of the week or in a month.
How Much Does Rome Trip Cost?
Hostel prices – You can expect to pay as low as ₹1200 (€14) a night for a 5-6 bed dorm room and somewhere around ₹4,300 (€50) for a private room (The Yellow, Palladini Hostel, etc.) that accommodate two (It may go up to double in the main season). I'd suggest going to a hotel if you are looking for a private space.
Budget hotel prices – A 2-star budget hotel per night that accommodates two starts around ₹3000 (€35). You can rent apartments using Airbnb which is also becoming very popular, where you can get shared rooms as low as ₹1100 (€13) per night. Also, you can rent an entire apartment starts around ₹3500 (€40) per night.
The average cost of food – Italy is a food lover's paradise and is known for its cuisine – i.e., pasta, bread (pane), pizza, gelato, tiramisu, and wine. Most restaurant meals with wine will cost around ₹2600 (€30) per person. Add about €10 – €15 extra in tourist spots.
Here I am going to provide a chart below to give some idea of how much you need to budget daily, depending on your travel choice. It's a daily average estimation to give a general idea of how to plan your budget. You might spend less or more every day depending upon which time you are visiting the city.
| | | | | | |
| --- | --- | --- | --- | --- | --- |
| | Accommodation | Food | Transportation | Attractions | Average Daily Cost |
| Backpacker | ₹1200 | ₹1100 | ₹539 | ₹1200 | ₹4039 |
| Mid-Range | ₹3311 | ₹2100 | ₹1100 | ₹2300 | ₹8811 |
| Luxury | ₹3850 | ₹6930 | ₹2000 | ₹5000 | ₹17,780 |
Tips on How to Save Money in Rome
It's pretty easy to pay out a lot of money in Rome!
It's one of the most expensive cities in Southern Europe, but luckily, there are multiple ways to slash your costs. Here are some of the brilliant ways to save money during your 2 days in Rome:
Save money on accommodation – If you are open to staying away from the Rome center or in the countryside, you can definitely save a lot of money on accommodation and you can get a train or bus to reach Rome easily within an hour.
Eat cheap – Food in the countryside is much cheaper. When eating in Rome, opt for Tavola calda instead of touristy restaurants. If you are looking for some good, inexpensive food, don't miss to pay to visit Trastevere across the river.
Try an Italian Aperitivo for dinner. The ideal spots in Rome for Aperitivo are 'Momart Café', and 'Rec23'. If you are Indian, missing your food even in Rome go for 'Janta Indian Fast Food' (in Via Mamiani, 11).
The great thing, you can have a veg thali for your lunch as cheap as €5!
Look for a Rome travel pass – As you are going to travel to a lot of attractions within the city, consider buying a Rome travel card like one of Rome's many budget cards, Roma Pass, or the Four Museums Combo Ticket. You have to pay one flat price for all the attractions. If you're going to stay in the city for 2 days, 48-hour pass costs €12.50 (about ₹1100) for the free use of the city's public transport.
Read More: Which Travel Card Is Best For Europe?
Choose tap water – Ask for tap water if you are eating out in a restaurant or you will automatically get expensive mineral bottled water included on your bill. Moreover, you can refill your bottles at any of the drinking fountains (Fontana) throughout Italy. The water is safe to drink, and it feels like a local as you drink from their ancient Roman city monuments.
Always purchase wine at supermarkets – You can buy a great bottle of wine (white/red) for as cheap as ₹350 (€4) from supermarket chains like Tuodi or Todis.
Choose couch surfing – Opt for Couch surf to stay with locals who have extra couches for free. It will save you a lot of money, and a great opportunity to meet new people too. Lots of people use Couchsurfing site for the city, so inquire as soon as possible.
Look for free sights and free days – Take Advantage of Free Sights and Free Days, i.e., Trevi Fountain, Spanish Steps, Pantheon, discover the city of Rome on foot – every alley, via or places has its own charm.
Enjoy free concerts during New Year's Eve at Circo Massimo near colosseum – a massive arena for chariot races (remember the Ben-Hur chariot race in the Circus Maximus!), games, religious ceremonies, and civic events – or sometimes between June and September.
There are "free days" in a month, where most state-owned museums like Borghese Gallery and the Colosseum are free on the first Sunday of the month. Whereas, the Vatican Museums are free on the last Sunday of the month. In that case, you will have to beware of long lines, but a great way to witness the culture and save some bucks at the same time!
Read More: How to Plan A Budget Europe Trip From India
I am pretty sure; this itinerary is going to help you see all the major attractions when you visit Rome in 2 days and will provide you with some of your wonderful memories which you could cherish for your lifetime!